Important 2021 update: Facebook has deprecated this sort of functionality. Rather follow the instructions on this help page.
---
We've always believed you should have your own branding on your Hello Pretty store. You're all awesome and everyone should know it.
Pretty Portable takes this one step further.
Now you can sell through your Facebook page, and embed your store into your website, and it's as easy as putting a YouTube video on your blog. Fancy! Can you say, spreading your empire.
It will pull your products into Facebook and your site without any branding other than a small Hello Pretty logo in the footer. And any time you add our update your products, they will automatically update on your Pretty Portable store.
With Hello Pretty, Pretty Portable for websites and Pretty Portable for Facebook, you get four online stores of your own. And the best part: it's free!
Here's how: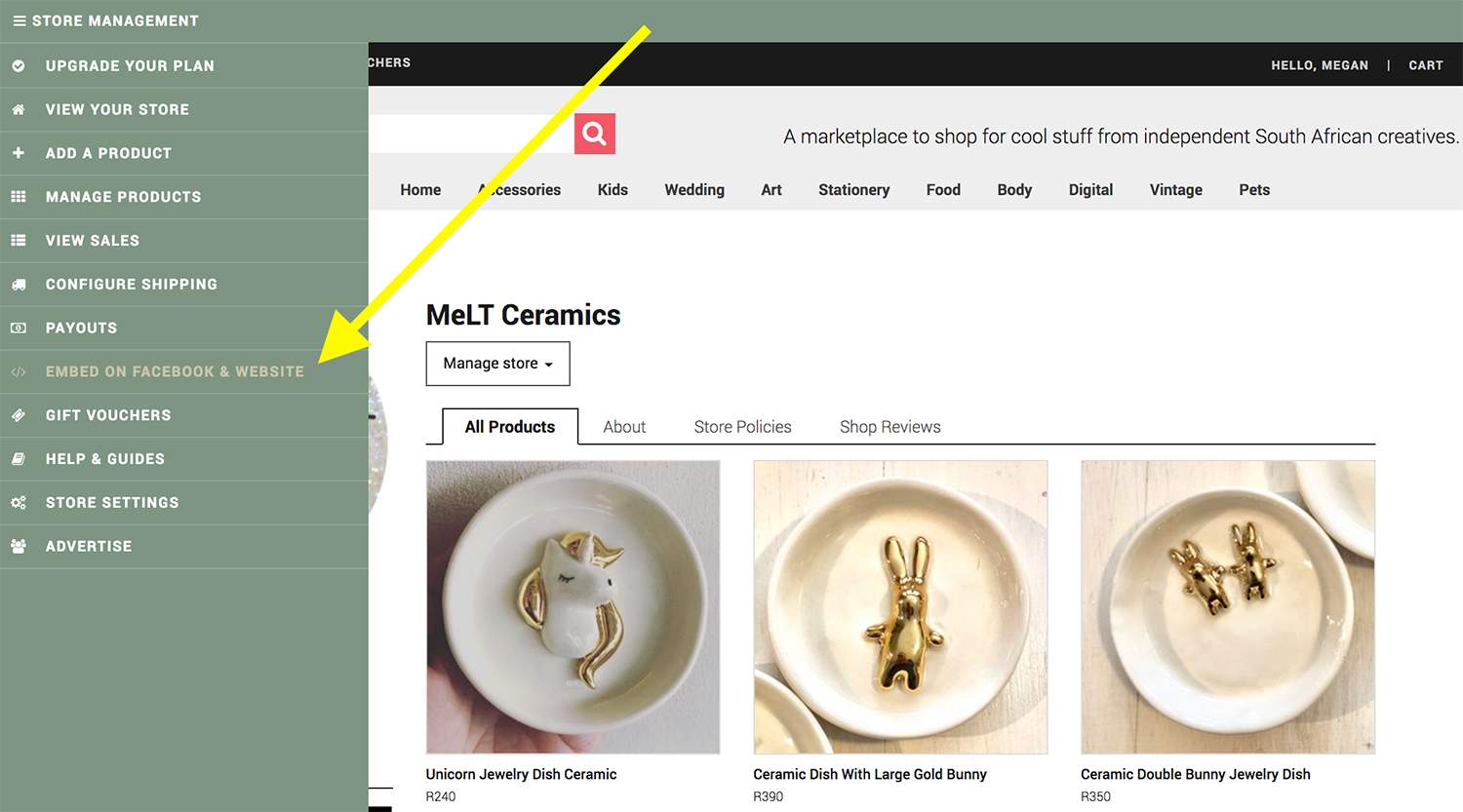 Make sure you're logged in on the website. Expand the green Seller's menu, and click the Embed on Facebook & Website link. 
---
Add your store to your Facebook page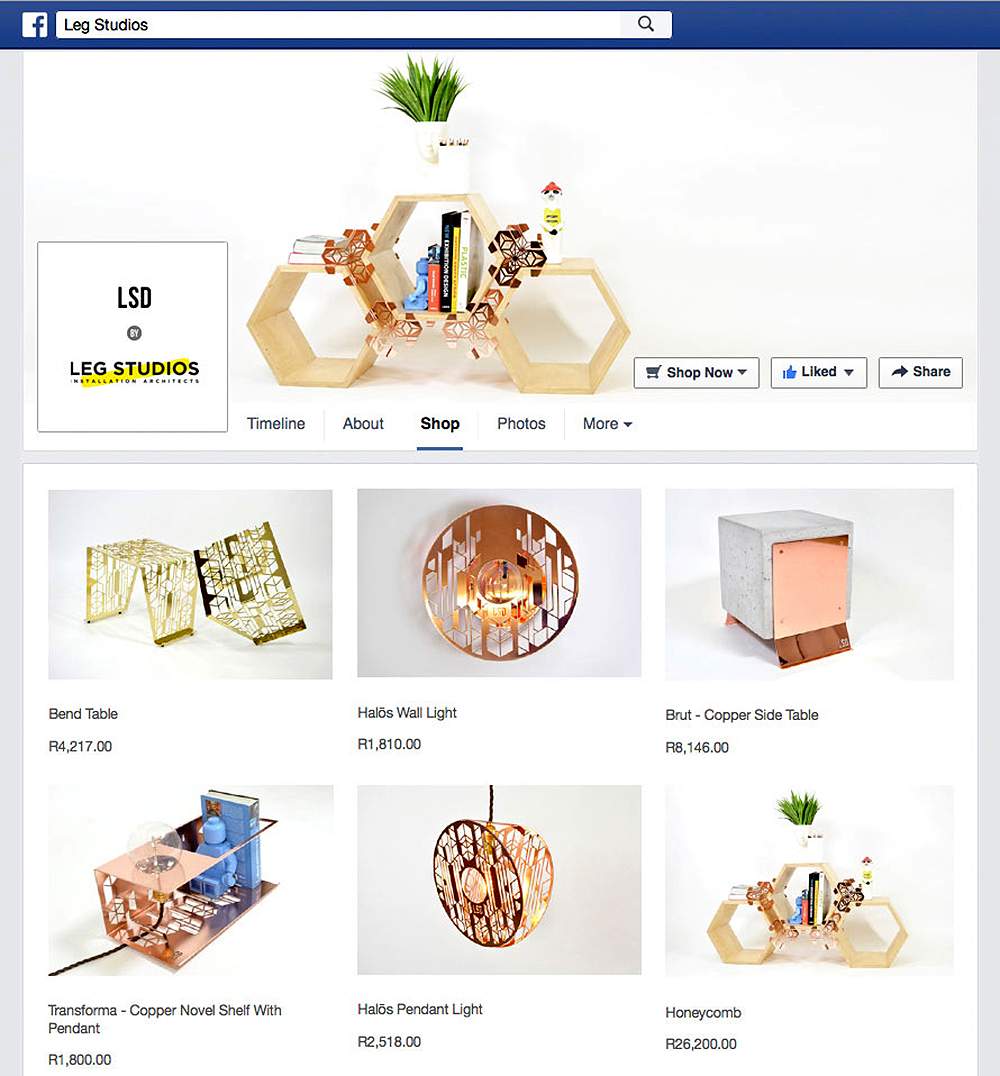 Something to know: a few years back, Facebook moved the goal posts with this one and made it so that this will only work if your Facebook business page has 2 000 or more fans. See this page for more details. We aren't happy about it either 😔 So if it isn't working for you, that might be why. We're trying to figure out a solution to this, but we're at Facebook's mercy. Sorry about this! 
But if you do have your 2 000 fans: Make sure you're logged in on Facebook as yourself, not your page. Then visit your store's embed page on Hello Pretty and click the Add Facebook Page Tab button in the right column.
Click on this link, make sure that you've got the correct page selected and click Add Page Tab. From there, follow Facebook's prompts and you're all sorted 🕺

---
Add your store to your own website
You can sell your items seamlessly on your own independent website, and it's as easy as embedding a YouTube video. When you do this, you have the option for how many rows across and columns down you want. This is so that you can tailor selling through your website to fit within your website's dimensions nicely.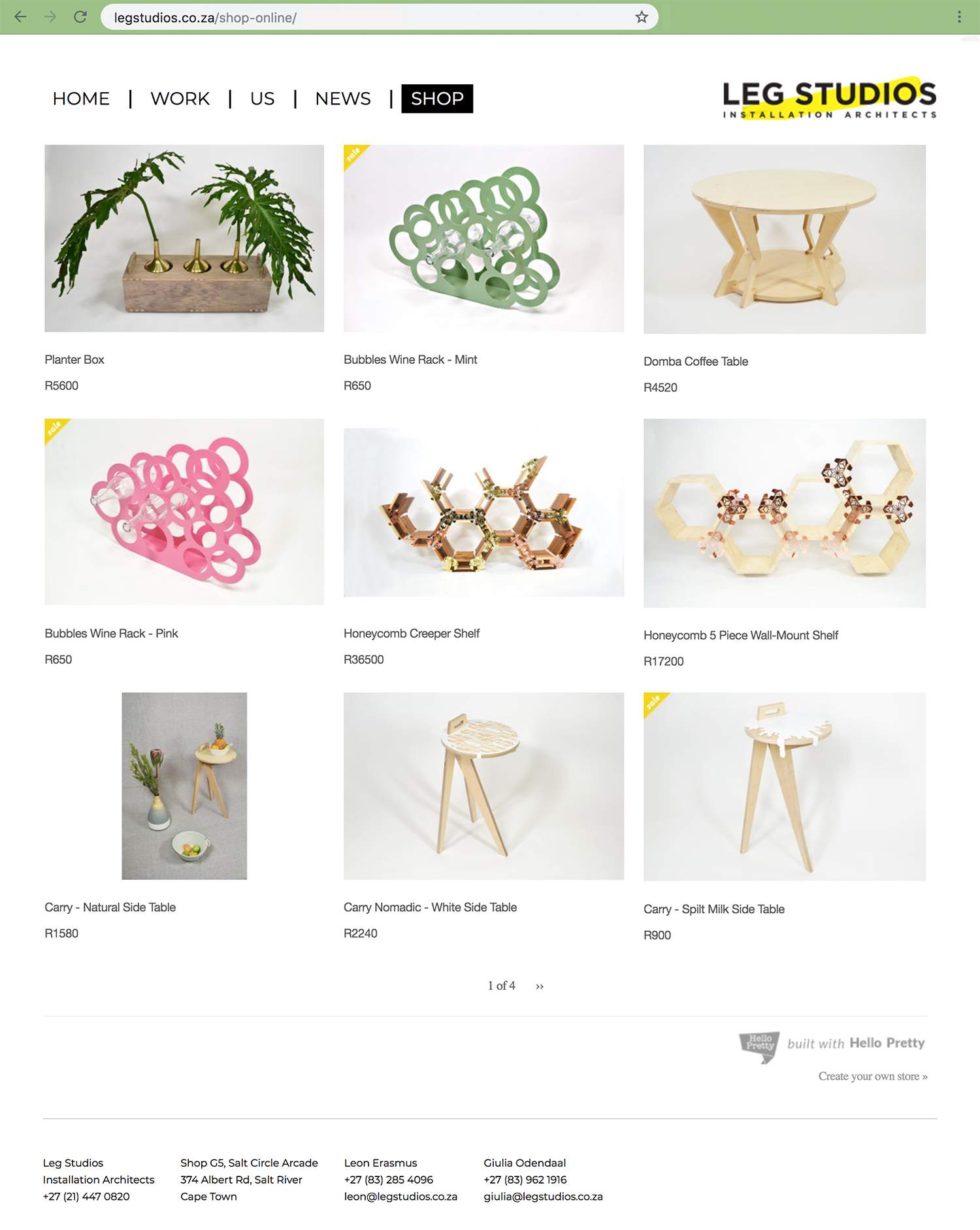 Hopefully the settings on the store embed form are self-explanatory enough, but we'll try to explain a bit. We recommend playing around a little bit and trying different settings until you get it just right for you.
This is what the form looks like: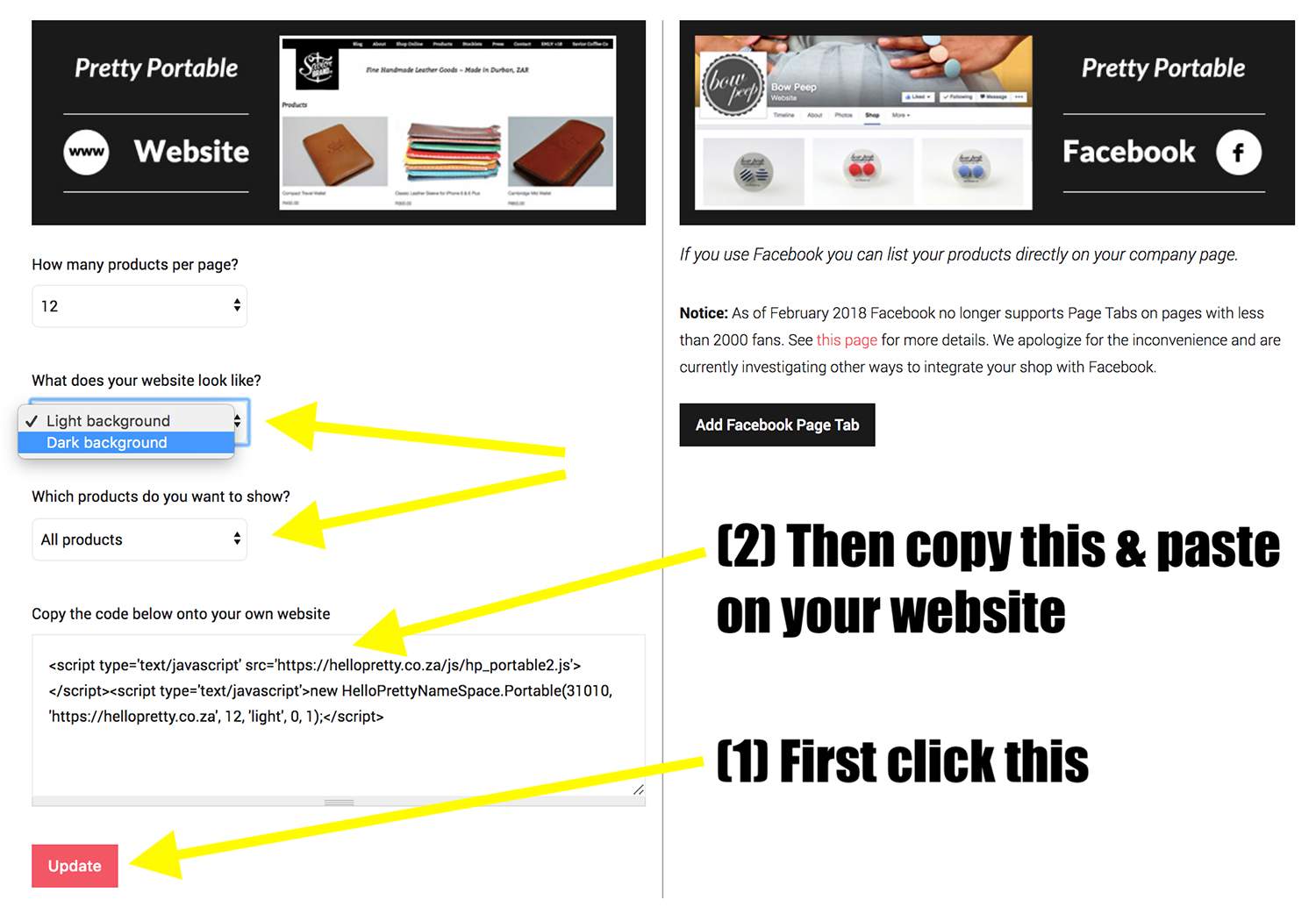 How many products per page?
Well, when you show your store on your website you can decide how many of your things you show on each page. If you select 9, and you have a total of 27 products in your store, then the pager at the bottom will say 1 of 3 ».
What does your website look like?
There are two different-look embeds to choose from. If your website has a dark background (eg navy blue or black) like the A Ring to It screenshot below, select Dark background. If your website has a light background (eg white, cream, baby pink etc) like the Leg Studios screenshot a bit further up, then you'll want to select the Light background option.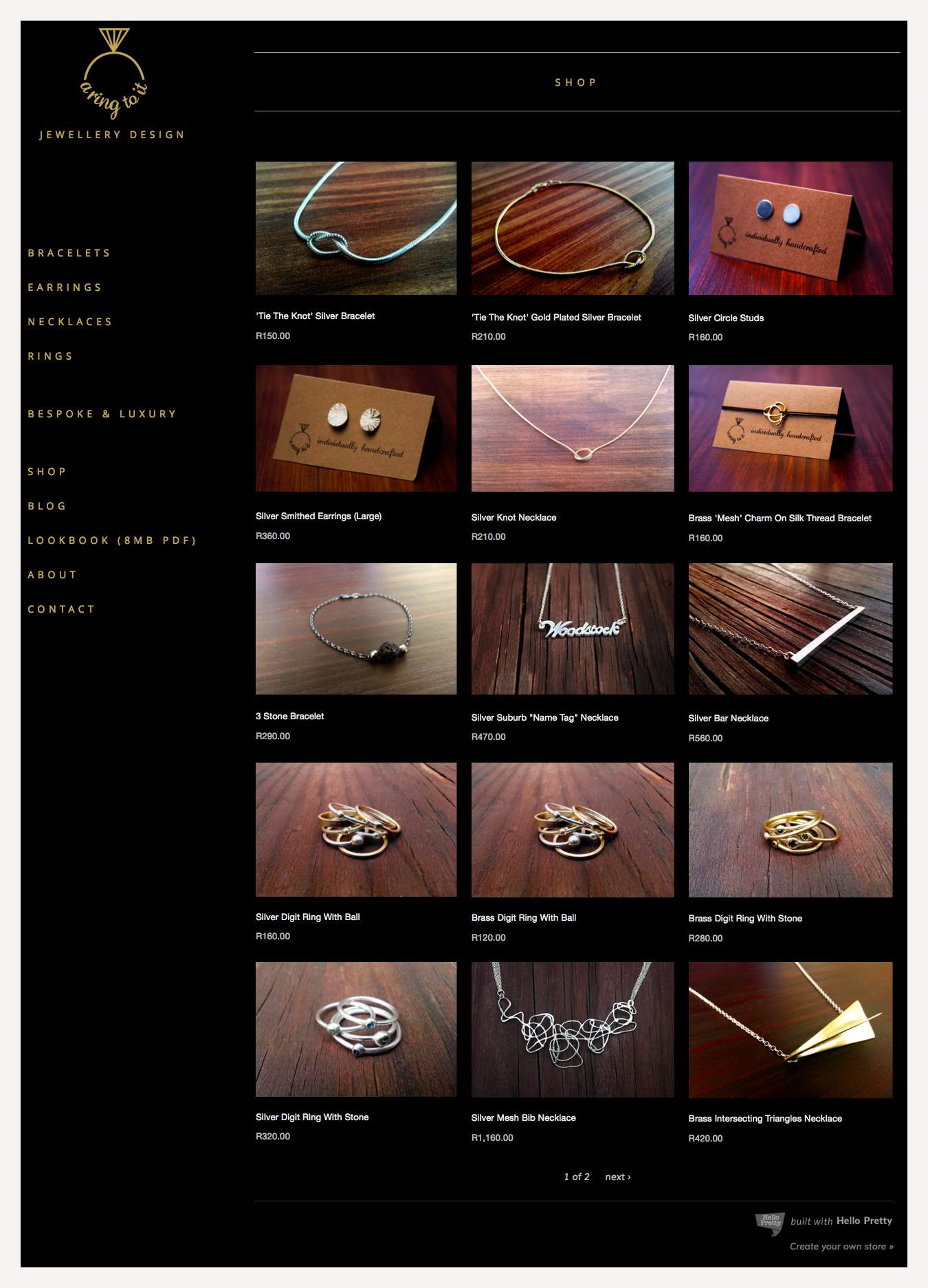 Which products do you want to show?
In this dropdown you'll see a list of every shop section you've added on your store. Maybe you sell clothing and you have tops, skirts and pants. You might want people to be able to browse by category and show only certain items on different pages on your site. Well, this is how you do it. Generate a block of embed code to paste on each different page on your site.
If you leave this dropdown at it's defaut, then it will do what it says and show all products, rather than only specifically-categorised items.
Copy the code below onto your own website:
Don't do this until you've hit the Update button. If you do, then it won't show all your customised options, it will only show the embed defaults. So first hit Update, and then copy the generated code and paste it onto your own website. 
Annnnnd, you're done! Make some noise about your store on Twitter or Facebook, and tag Hello Pretty so that we can get in on the action.