Think creating a mailing list and sending newsletters are only for big businesses? Think again. Any small business can and should build a mailing list as part of their marketing strategy. Even if that business is as a solopreneur selling on Hello Pretty.
Email isn't as sexy as social media, and might seem old fashioned, but it works. Here's why:
Skip to:
---
1. Why do mailing lists work?
a. Continued interaction
If someone shows interest but leaves your site or store without buying, that connection has been lost. With a mailing list, you can continue interacting with them. You put in the effort to get them in the door – now make sure you build on that connection, as they might buy from you in future.
b. Permission-based
When people subscribe to your mailing list they're giving you permission to send them stuff. It's every advertiser's dream! The fact that they've done this also means that they're more receptive to your message, since they signed up for it.
c. Super personal
Inboxes are our most personal space on the web. Successful engagement there is your best chance to build a strong relationship between the recipient and your brand.
d. More attention
No one sees every post in their social media feeds, let alone reads them. Not so with email. When you're not competing with hundreds (or even thousands) of other people, your message has a much higher chance of being heard.
e. Builds trust
If you consistently deliver quality content through your newsletters, you build trust as a brand, which converts into sales.
These are just some of the many benefits of engaging your (captive) audience. But where to start? Not to fret, we've got that covered.
---
2. Where to start?
The first port of call is where not to start. Don't just take your previous clients' email addresses and create a mailing group within your email. Not only is that illegal (remember, these people haven't yet given you permission to send them your newsletter), it's also highly ineffective. You may as well go back to using a Rolodex and sending faxes.
Rather open an account with a Email Service Provider specialising in email marketing, from where you can manage, send and track your mailing list campaigns. There are many good options available, like Constant Contact, Aweber, Campaign Monitor, GetResponse, Infusionsoft and many more.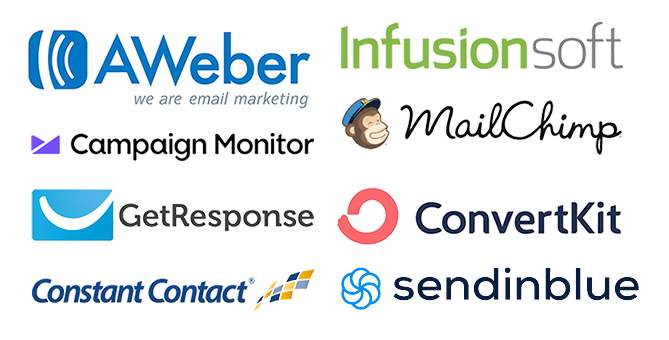 My recommendation is Mailchimp. It's easy to use, and free for up to a certain number of mails per month. Besides, what's not to like about a company who has a chimp with a mailbag for a logo, and creates year end reports like this?
Open an account and work through their many tutorials and advice before taking that all-important next step: Creating a newsletter.
---
3. But, what to send?
Most people get stuck at this point. A good place to start is by asking yourself "What sort of newsletter would I want to read?" If you're cool enough to have started your own creative brand and business, then you're definitely cool enough to do an interesting newsletter.
Subscribe to newsletters from products or brands you love, and study them
Which ones do you like, and why? What sort of design and layout attracts your attention? What kind of content do they deliver? What tone and language do you prefer? From there, start workshopping your newsletter. Don't feel constrained by your format – if you feel it's not working for you, you can change and refine anything about it as you go along.
Also, don't be limited by what you make or do. Perhaps you sell wall art or prints that are inexpensive, so you know your customers may not have the biggest budgets. So, do a newsletter with tips on decorating a home without breaking the bank. Even though some of the content won't be about your product, you're still reaching the right audience, and giving them content they'll appreciate.
Not every mailer should be about making sales
If you're constantly pushing for sales, that will turn people off not only your content but your brand. Rather provide interesting and engaging content that people look forward to receiving. Continue building that connection and sales will happen.
Okay, how often do I send?
Send too often and you will irritate (and ultimately lose!) your subscribers. Send too seldom, and you won't build any trust or expectation, and your mailers will end up looking random and even desperate.
Ultimately, "how often" should be driven by what you're sending.
If you design new jewellery items every two months and you share new pieces in your newsletter, then it doesn't make sense to send something more often than that. However, if you write a series of childrens' books then a free story or a chapter excerpt once a week won't seem like overkill to your followers. As a rule of thumb, don't send more than once a week. If you're a small business or solopreneur, you can probably start out with once a month, and adjust it based on your subscribers' reactions.
---
4. How do I capture the email addresses?
Your fancy mailing list is useless without email addresses to send it to. You need to collect them somewhere. (This is where that Rolodex would have come in handy, right?)
Don't buy a list of names or just add people yourself. It is not only illegal, but also ineffective. But, you knew that… right?
Any Email Service Provider you use will give you a signup website just for your list. You can send people there by linking from your website, email signature, putting it on your business card, and so on. Once on that website they can sign up.
Another way is to embed the signup box (it's easier than it sounds) on your website in a prominent spot – such as the sidebar or footer or below every blog article. Visitors to your site can pop in their email address into the box and hit subscribe.
If someone gives you their email address offline (say, at a market) or not through the signup form (perhaps they asked you in an individual email or message to sign them up), then you can manually enter it into your list. They'll get an email asking them to confirm their subscription.
A great little tool to use at markets or your physical shop is the Chimpadeedoo tool from Mailchimp. You can stand your tablet/smartphone on the desk and have passersby enter their email, even without web access. Not only is it a lot sleeker than a clipboard, it means you don't have to manually enter those addresses at a later stage, which neatly sidesteps any potential problems with typos or illegible writing.
Just have a look at this success story with Chimpadeedoo in racking up 10 000 subscribers in no time to see it works.
Lastly, your best new clients are old clients. When someone buys from you, make sure they get the opportunity to subscribe. They probably will as they just bought from you. If it is an online sale then send them a follow up email to your subscribe page, or put a link to it in your sale confirmation email.
---
5. How to really convince subscribers (aka The Hook)
No, not Captain Hook. Focus, guys.
Once you know what you're going to send, you need to entice customers or visitors to your site to subscribe. Tell them what they'll get out of the deal in exchange for their precious email address. This is called your hook or value proposition (but we think hook sounds cooler).
Don't just say "sign up for our newsletter" or "subscribe here". It's boring, and I have no idea what you're going to send me or how often. Have a look at Hello Pretty's hook – the writing reflects their fun brand and is brimming with personality, and it is very clear what you will get in exchange for subscribing, as well as how often.
While we're at it, head over to their subscribe page and sign up. It's a great place to start learning (plus it's good for you).
---
6. How many email addresses do I need for my list?
A lot less than you think.
Size doesn't always matter when it comes to a mailing list. If you rock a list of only 50 people who adore your hand-drawn birthday cards so much, that on average they buy 6 cards a year from your monthly mailing list – well, that's 300 cards a year without any paid marketing. But if you have a list of 1000 names that you tricked into signing up, and they are disengaged or disinterested, that's not going to help your business one bit.
Focus on creating one relationship at a time. Rather than racking up numbers, connect with the few hardcore fans of what it is you do and focus on creating content that's true to your brand. Remember, you can't please all of the people all of the time. Rather make something that gets a few people excited, than something that leaves a lot of people nonplussed.
---
7. What about the newsletter's design? Fancy or plain Jane?
There are no rules when it comes to what your newsletter should look like, as long as it looks good! Some use no "design" at all and have text be the focus (like writers and bloggers) and some use very detailed designs. There are a few simple guidelines you may want to consider, though.
If you're a designer or maker (as are most people who have stores on Hello Pretty), you will probably go for more visuals than text, and will use a lot of images. Many email providers still block them by default, and your newsletter will appear as a bunch of nothing if you only use images. So, provide links and some text make sure it is interesting even if the images don't show. Also, encourage your subscribers to click to view your images or add your email to their contact list.
Make the email responsive. That means it will look good no matter if someone read it on their big mac screen or their tiny smartphone. The email will automatically adapt to the size. All email service providers will provide you with responsive design templates to get you started. That is quite important as most people read their emails on their smart phones (49% according to the latest research). If it looks super tiny they won't even bother.
Here are some newsletter inspiration ideas to get the design juices flowing. You can also buy gorgeous inexpensive templates from an amazing digital designer marketplace called Creative Market.  
---
8. Track and improve your newsletter campaigns
The great thing about using an Email Service Provider is that you can track how well your emails are doing. Yet another reason to use them. Are people opening up your newsletters? ;Are they clicking the links? Are they sharing it on social media? Are they buying directly from there?
You can know all that. And you can use it to make informed decisions on how to improve. Do subscribers open the fashion tip articles more than the photos of new designs? What topics do they like sharing? What type of articles get the most feedback?
This is all data you can use to constantly improve the quality of your newsletters.
Later, when your mailing list gets big you can even do fancy split tests to see what version of a newsletter erforms better. But, small steps first. Leave that for later.
Go on, all the cool kids are doing it 😉 You don't have any excuse not creating a newsletter for your business. It's free and can boost your marketing like few other things. It's not hard at all to get going.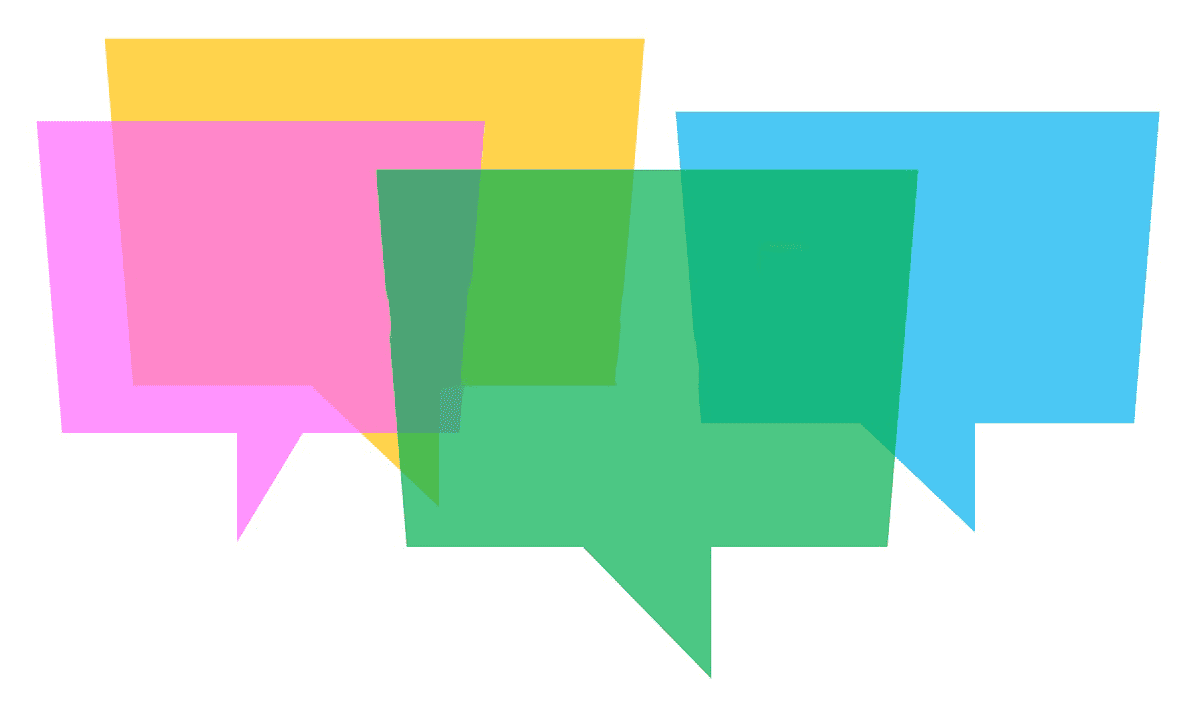 ---
With grateful thanks to Menno Gazendam for generously providing this advice for Hello Pretty sellers. Menno is an engineer by day, launches side projects by night and travels in between. He is often described as "intense". Read his blog here or follow him on Twitter at @mennogazendam.
---
Shop for the dreamy items in our picture at: Ampersand Chair Sign by Papermoon, Periwinkle Zipper Pouch by imadethat.studio, Cacti Party Mug by But Why Not, Clutch / Sling Bag with Leather by We All Share Roots, Charlie Baby Grow by Mermaids & Monsters, Embroidery Wall Hanging by Create.the.Light, Green Brunia Print by Teebird Designs, Fern Bulb Print by actuallyashleigh, Coffee Travel Mug by Sugar and Vice, Wooden Lekker by Bokke & Blomme, Protea Cushion by Lulu Designs, Howlite Bracelet Set by Lakota Inspirations, Weekly Planner by To the Moon & Back Paper Studio, Fynbos Resin Necklace by Sea & Shore, Small Concrete Bowl by Grys., Leather Journal by Savvar, Botanical Africa Necklace by Jessica Jane Jewellery, Stackable Brass Rings by Adjani, and Pot Plant Holder by Native Decor.
---
Original: https://hellopretty.co.za/blog/start-a-mailing-list-build-relationships-make-more-sales