Be the best online seller that you can be.
22 Feb 2021 note: this is ✨ brand new ✨ and actively under construction, keep checking back! 
You take pride in your creations. You love your creations. The global population worldwide in 2021 is estimated to be in the neighbourhood of 7.9 billion people, and it's safe to say that there are other people who will love your creations too.
So now it's a manner of finding them and keeping them (in a non-creepy way. Please don't keep them in a creepy way 😐). How do you do that? Well, we have a couple of tips and some experience to share with you. It really does give us joy to see you succeed and grow and we hope that this will be valuable to you.
Selling online is one of those things that looks easy from the outside, but can be rather challenging when you start getting into it. There's an art to selling online and each product may require a slightly different approach, but hopefully we can give you some useful tips to get you more sales, or maybe even your first!
There's a lot to talk about on this topic so we've put our 2 cents together for you. So grab yourself a drink and a banana to give you the stamina to get through it all. It'll be worth it, plus you'll have a banana.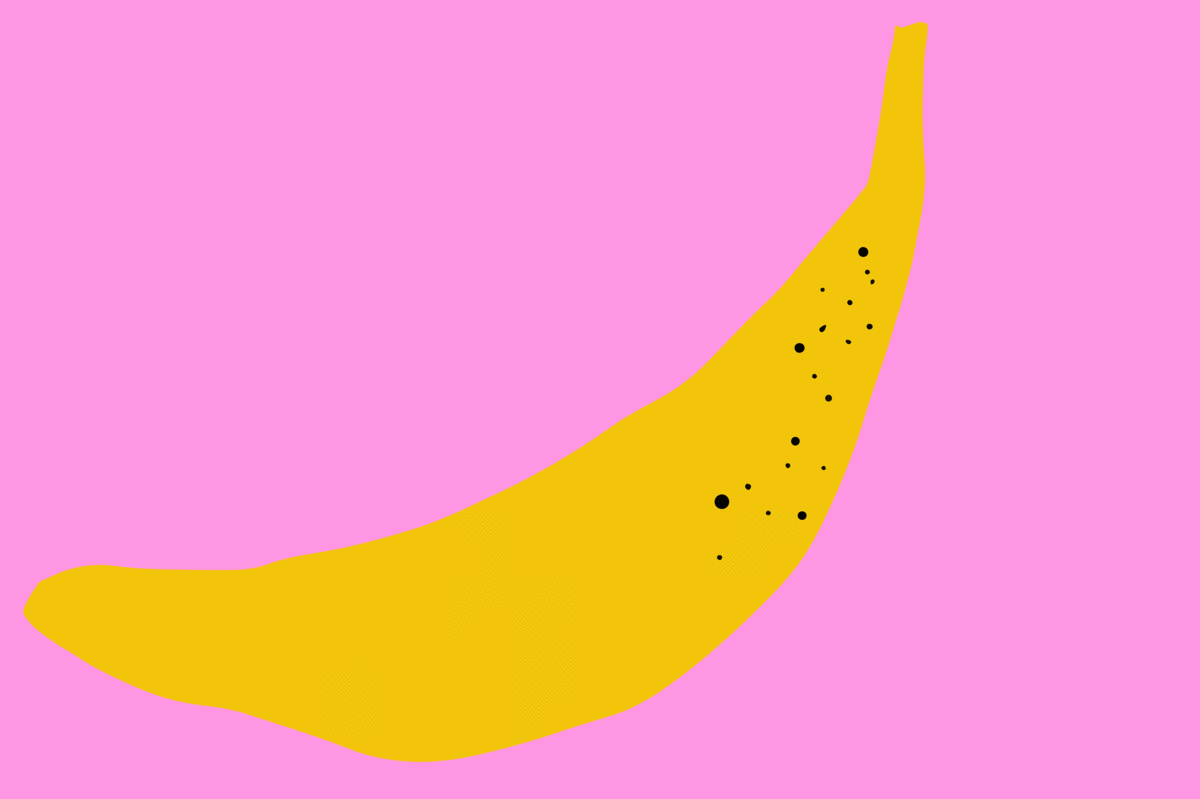 Selling online is a little different t0 selling in person in that you need to actively and consistently make your products and store known.
If you have a storefront or sell at a market, you're paying rent in an area that'll get foot traffic so people will see your products and shop without you needing to do much more work. Online is a little different here. It can be rare for someone to stumble upon your products (though a marketplace like Hello Pretty, the Neighbourgoods of the internet, will help) especially if you're new and still building up your SEO (search engine optimisation, or discoverability).
Online shoppers can't see, feel, or touch your products like they can in person, so you need to actively and consistently show & tell them just how awesome you are. With perserverance, authenticity, and the tips below, those things can be overcome and your online sales will be blossoming like a summertime cherry tree 🌸🍒🌸.
---
Be your own customer
When embarking on your journey to Sell Well and being the best online seller that you can be, be your own customer. Pretend you don't know you, and you're having a little browse and a shop on the internet. 
What do you see when you visit your store? Does it look appealing, and does it communicate the vibe and uniqueness of your business?
Do your return policies seem fair? Do your photographs and product description explain in good detail what your customer's going to get?
Would you buy from you?
---
Store look and feel
Consistency is key. Having a consistent look to your store page can create a sense of professionalism and unity. The saying is not to judge a book by it's cover, but the reality is that customers do, and you have the power to influence their judgement of your store and the quality of your products. This doesn't mean that your photos have to be plain, cut-out and on identical backgrounds, only that they should match with common themes like colours, materials, backgrounds etc etc.
A few stores with consistent looks are We All Share Roots, Wild Minds, and Mignon Daubermann, Below are some screenshots of the stores. What do you think makes their look consistent?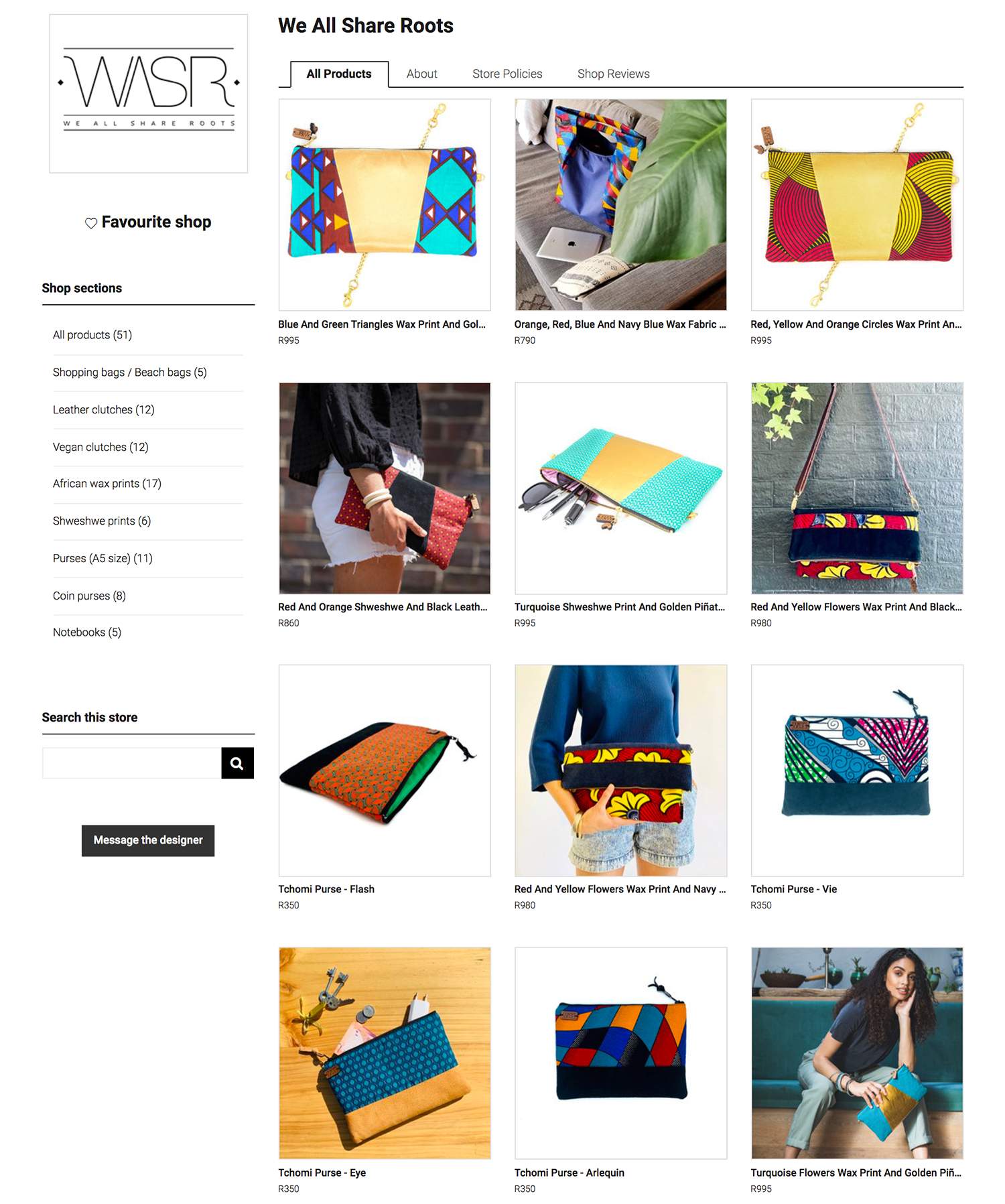 We All Share Roots Store Look & Feel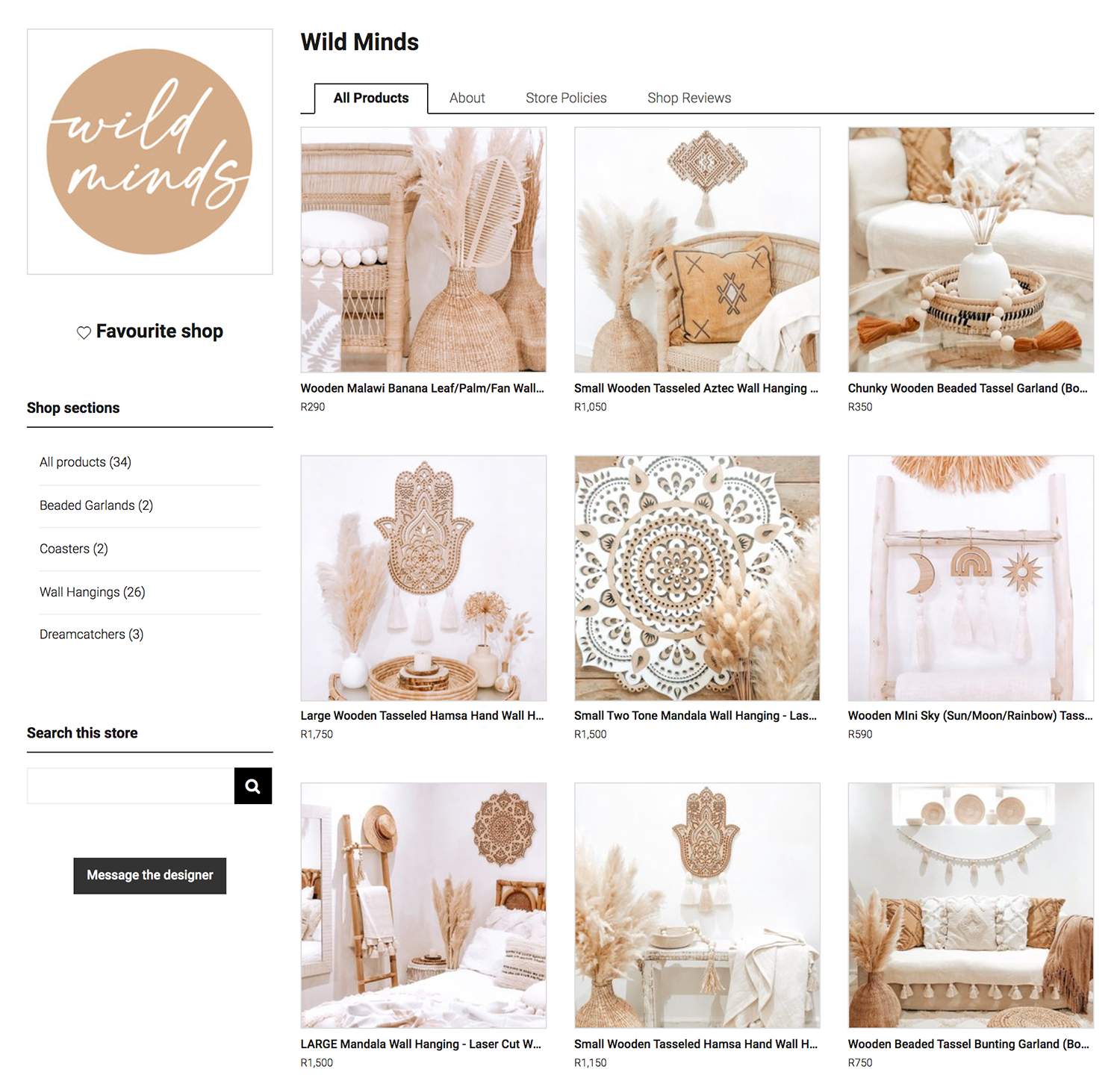 Mignon Daubermann Jewellery Design Store Look & Feel
They use a consistent theme in the way that they photograph their products, using similar or complimentary backgrounds and styling their photographs in a creative way, matching the theme and vibe of their businesses. Pretty, hey?
Further down in this article we talk about how every person, no matter how small or new the business / budget, can create the spectacular photos that their products deserve!
---
The value of repeat / returning customers
This is a topic that we find so interesting and cool. Returning customers are the ultimate low hanging fruit. A quick google will give you piles and piles and piles of stats explaining exactly why repeat customers are invaluable. Here's a little summary of some common themes that materialise across all of the studies:
So go on and entice your customers to come back! 
---
Descriptive, meaningful product titles
Your product title plays an important role when potential customers search for something. By having a descriptive product title (eg. "Hand stitched natural leather backpack bag with gold clasp and durable straps"), customers are more likely to find your product. But don't "search-spam" – adding irrelevant words into your product title doesn't help anyone. You want to be found by people who are looking for your product, and if you sneak irrelevant words into your product titles in order to show up in more searches, you're doing yourself, customers, and other small businesses a disservice, because the customers aren't going to find what they actually want and they're going to bounce.
Naming your product "Bag #4", or "The Audrey", might make sense to you, since it's the 4th bag in your range and it's named the Audrey, but it will not make sense to anyone else. They don't care that it's #4 or The Audrey. They care about what it is. So try something else, like "The Audrey: Purple suede (leather) and shwe-shwe clutch bag with gold chain-link strap". It might look a bit long, but it shows up in relevant searches and it makes it clear to customers what it is. And this way your bag will show up for searches for both suede and leather. See what we're getting at?
When setting your product title, ask yourself, what will your customer be searching for when they're looking for your product, or something like it?
---
Product descriptions
They say a rose by any other name would smell as sweet. This is mostly true, except when it comes to your product titles and descriptions when selling online.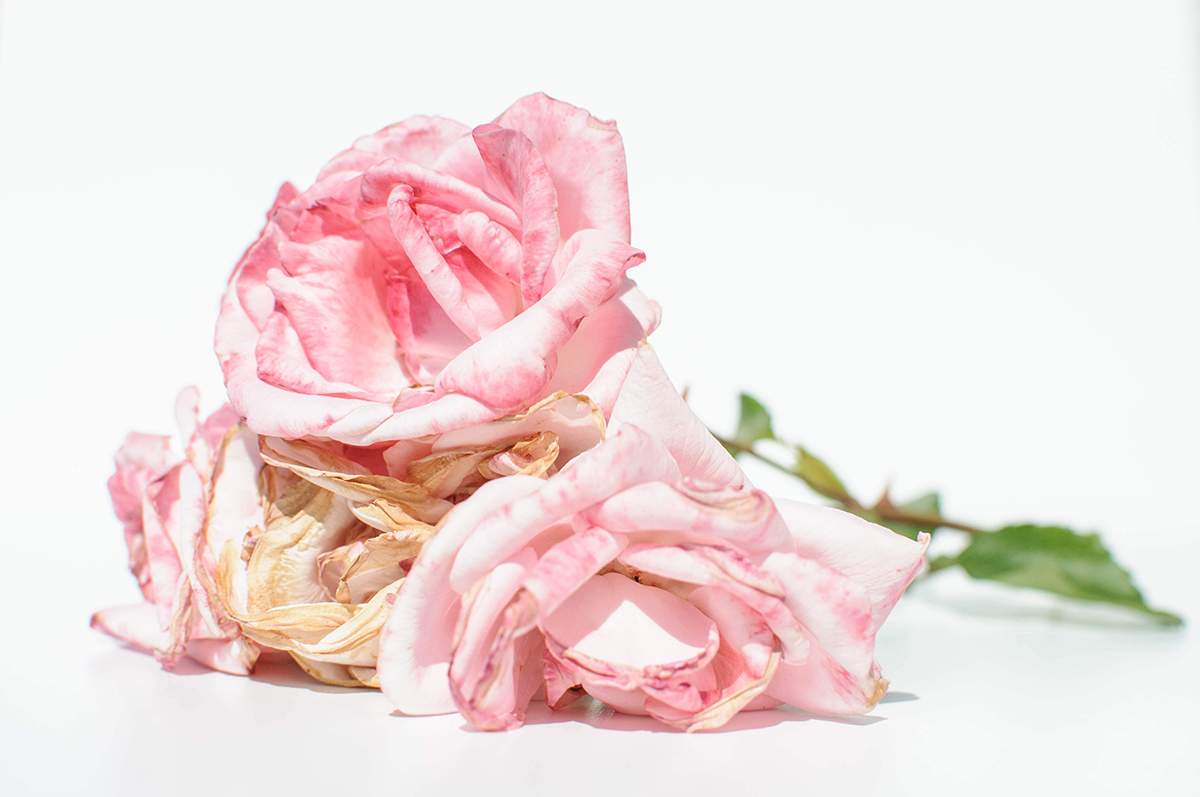 There is no such thing as a boring product, only a boring description.
You really must read Improve Your Online Sales With Good Product Descriptions. It's got all the good stuff. It explains the 4 rules to follow in your product descriptions: sell the result (not the product), tell stories, use keywords, and don't neglect the boring bits.
See, a person doesn't buy a product. S/he buys a better version of their life. You're not just selling a little black dress – you're selling something that will make a girl feel confident, classy and beautiful at her next work function, date, party, whatever. You're not selling a babygrow – you're selling how the parents feel when they hold their bundle of joy in your cute outfit, and all the adoration that comes from people liking the pictures on Instagram.
You picking up what we're putting down?
---
Product photos
Getting good product pics is a lot of work but super important, satisfying and very much worthwhile. You owe it to yourself to accurately represent the quality of what you're selling.
Remember, you're a small, unique business. Don't try to hide that fact – own it! Your photos can look great and professional, while at the same time being personal and making it clear that you're a a small owner-run business who hasn't used a modeling or product-photography agency for the photos, and has instead been hands-on in the process. 
Lifestyle Product Photos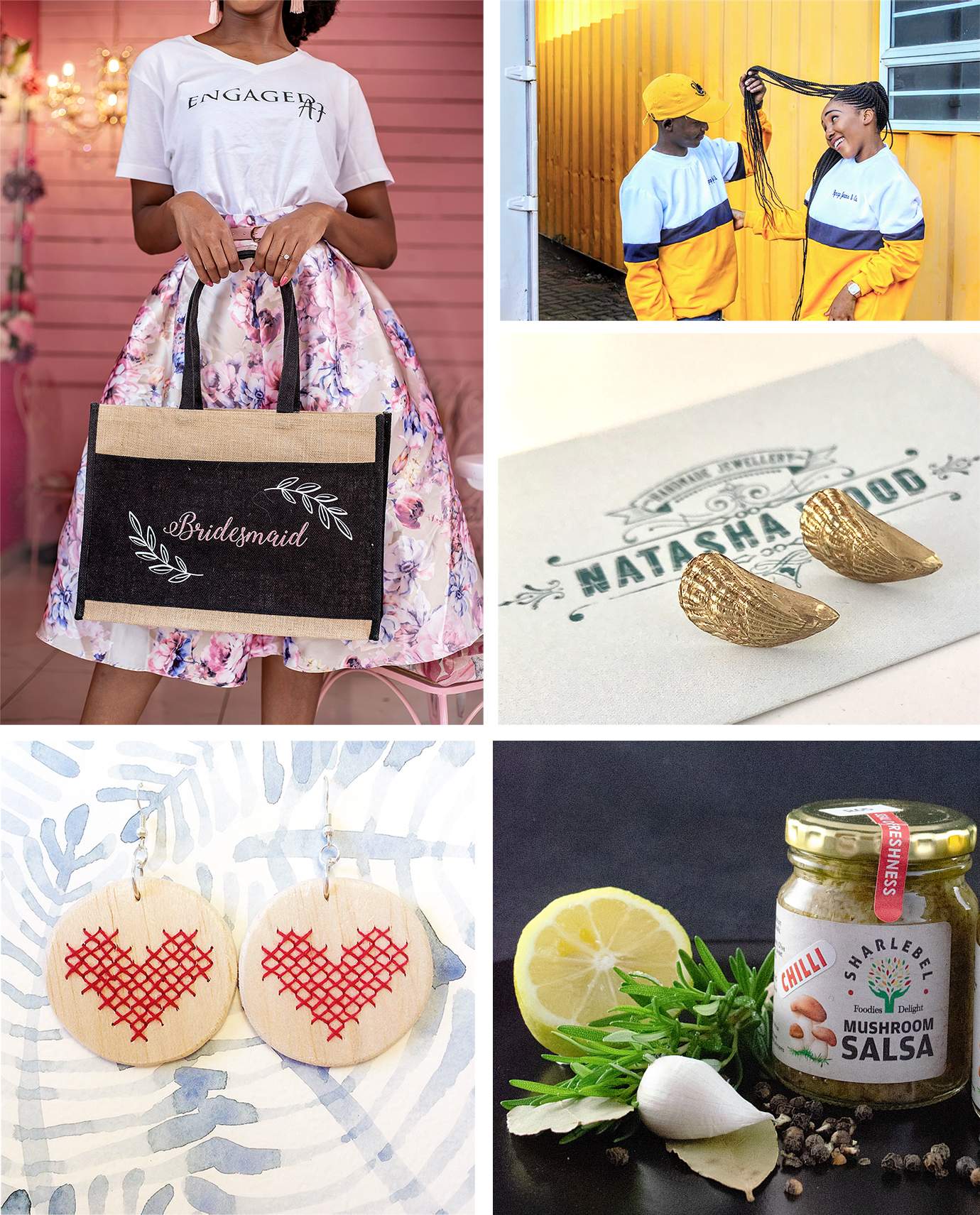 Clockwise from top left: Love & Sparkles, Flymingo Jeans & Co, Natasha Wood Jewellery, SharLeBel Foodies Delight, and Lemonymelanie
Deep-Etched Product Photos

Left to right: iSpy, Love & Sparkles, and CapeClocks
Compare the two types of product photos above – regular product photos, and styled, or lifestyle photos.
The regular product photos are probably going to cost you a lot more money: you'll need a fancy product studio setup and post-procecssing of the photos by a graphics professional to "cut them out" and remove all background (deep-etch) to put them straight on a white background.
Here's something else to think about: Lanogold.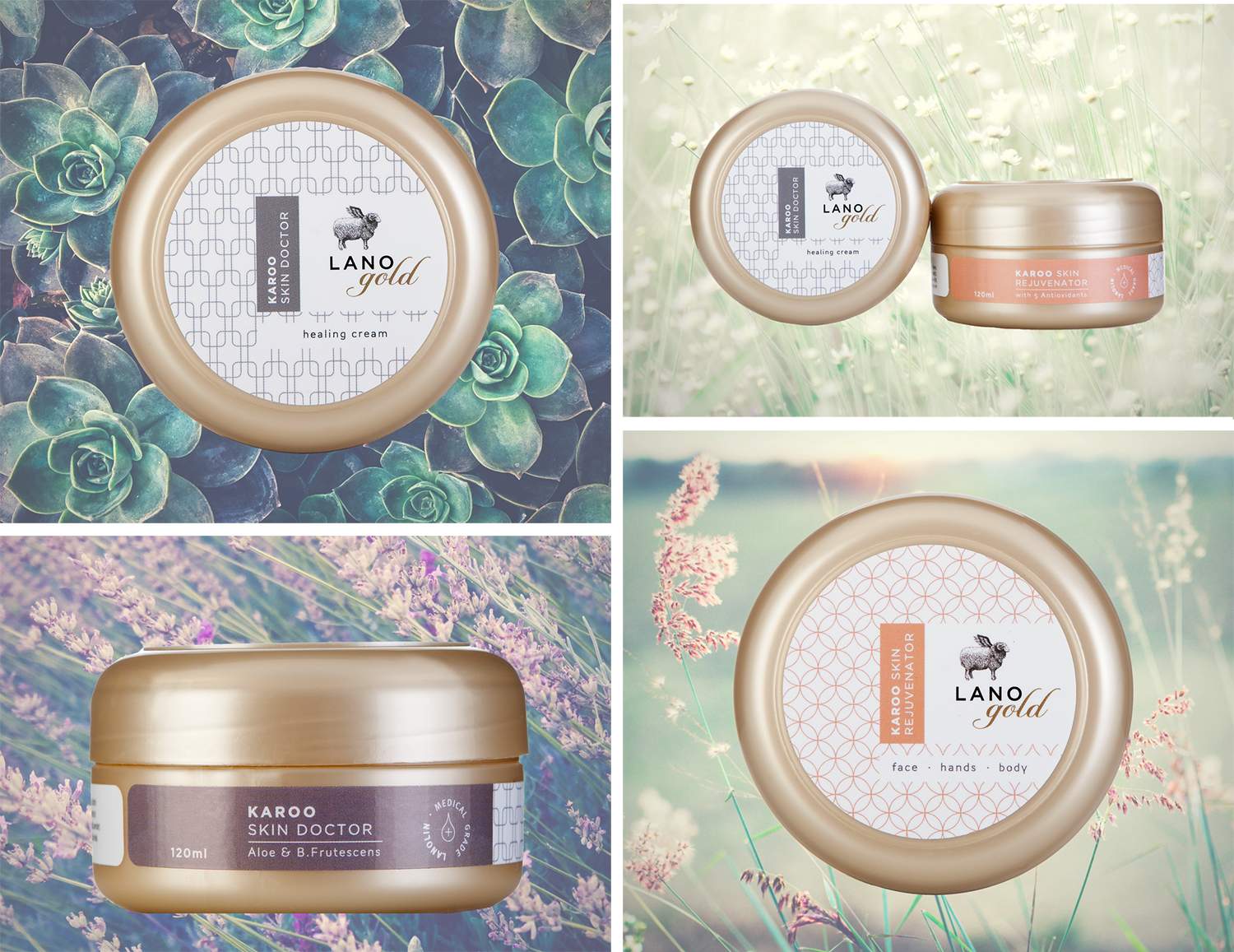 We love how they've put their deep-etched photos on lifestyle backgrounds, which makes them stand out. They've made a sort of a hybrid of the two types. 
This isn't to say that deep-etched photos are bad, only that if you don't have the means or equipment to do that, your store can still look spectacular and this can even work in your favour.
We have put together some photography tips that will help you to photograph your products like a pro, even with just a cellphone. Click here for some tips.
---
Shipping
Figuring out and setting up shipping can be scary, but you're not alone.
Everyone else is scared too (even us)!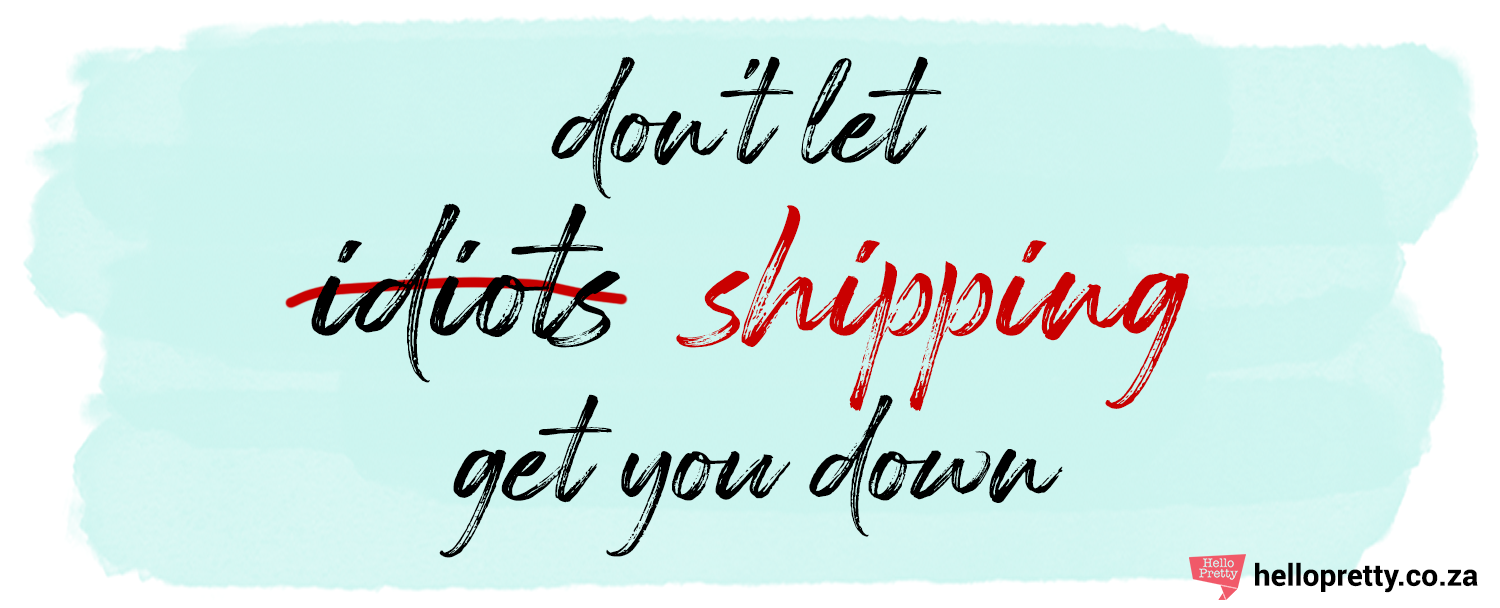 South African sellers have some unique challenges to navigate when it comes to getting their online customers' order to them.It's worth putting a bit of care into figuring out which shipping options you'll offer to your customers: a chain is as strong as it's weakest link, and when you've put so much love into what you make and providing the best customer service possible, a poor shipping experience can tarnish your reputation even though it is largely out of your control. What is in your control, however, is being selective about which services you use.
There are four different types of shipping that you can offer. We recommend you offer several different options so that your customers can pick what's most convenient for them. Some might be willing to pay more for faster shipping, some might prefer free shipping that takes a little longer, and some might prefer a service where they collect their parcel. The four types of shipping are: store-to-store, store-to-door, door-to-store, and door-to-door. Read about them here.
Be mindful of what you're charging for shipping. High shipping rates can turn customers away in a hurry. Your shipping should never, ever, ever cost more than the product. You'd be surprised how many sellers don't realise this. That's kind of what we're getting at when we asked you to "be your own customer" up at the top. Would you pay that much for shipping? Sometimes shipping really is just expensive and there's no way around it. We sometimes advise to increase the product price a little so that you can charge less for shipping. Same net result for you, better feeling of value for your customers. 
Get advice from, and give advice to, your peers
We have a group on Facebook for Hello Pretty sellers, as well as other small independent South African businesses. If you aren't already a member then join us. Shipping is one of the most-discussed topics in the group. Please, browse the shipping threads in the Facebook group!
And we will leave this shipping section with a little food for thought: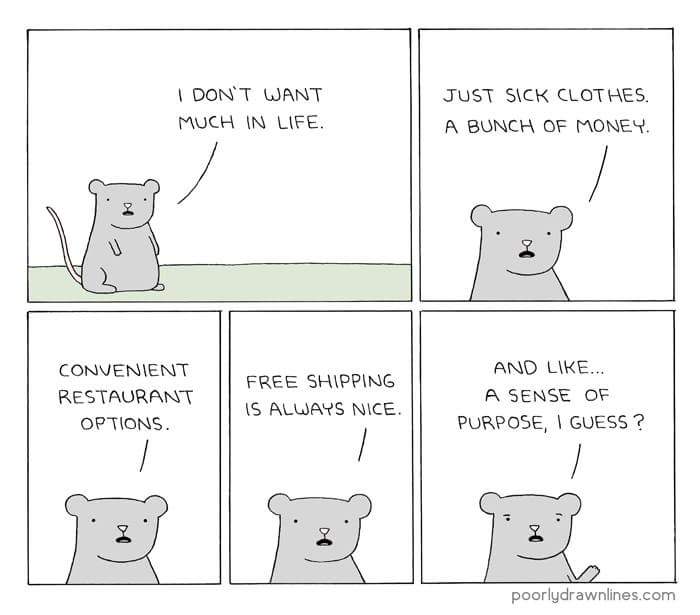 ---
Store policies
Poor customer services is one of the top reasons that customers won't return. And good customer service boils down to keeping explicit promises that you've made (in product descriptions, shipping info and general store policies), as well as implicit promises (eg, the product will arrive clean and nicely packaged, it'll look like what's in the picture etc etc). And add a little something sweet and unexpected, and you've hit a customer-service-home-run.
Your store policies are a key component in whether or not a customer trusts you and feels safe to buy from you. We have a rad little article about this, that has a store policies template that you can copy and make your own. FREEBIES, you guys! 💸 But seriously. You should definitely read it. And use it!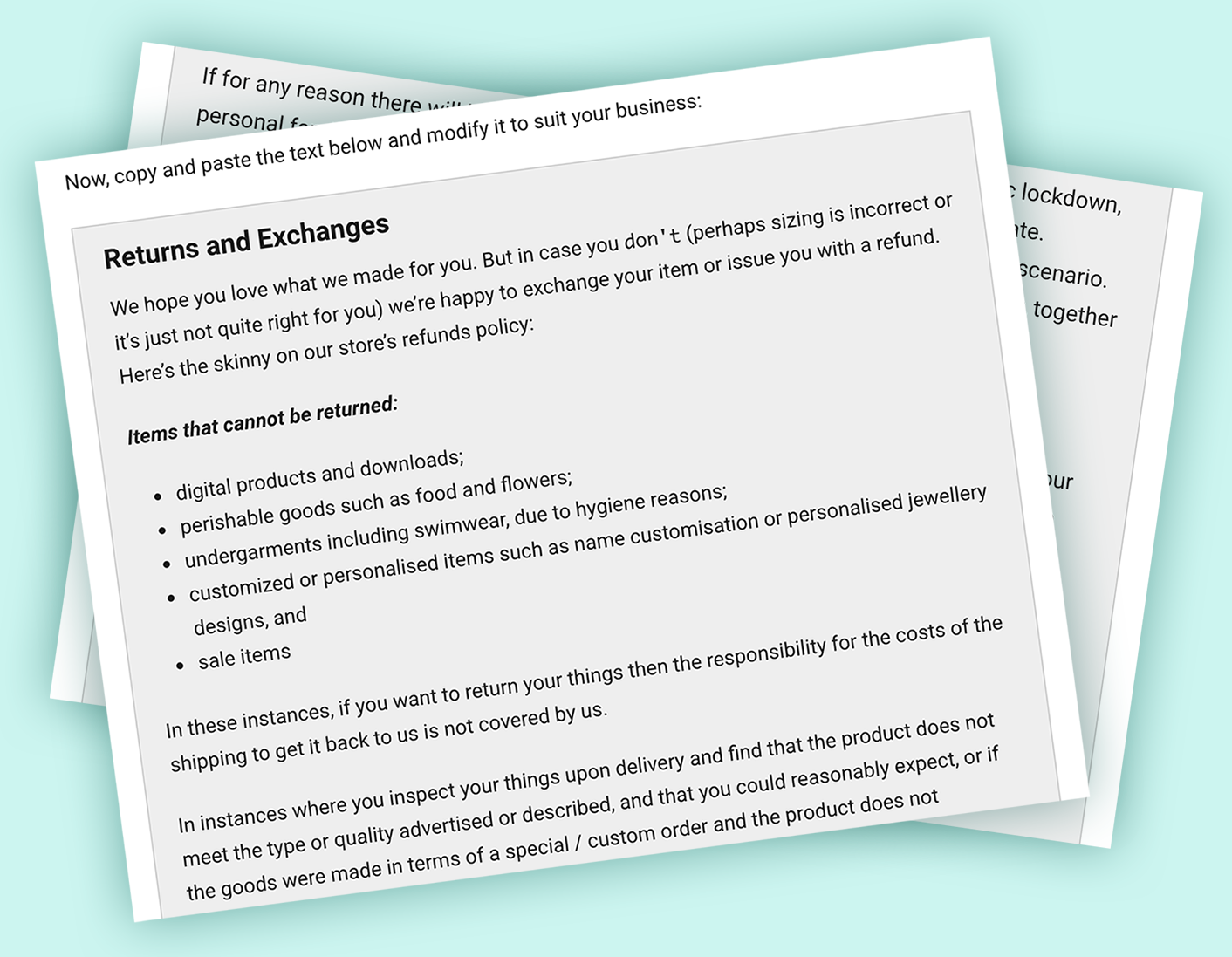 ---
Free online shopping through Facebook & Instagram stores
Facebook's gone and built this super-duper cool tool that works across both it and Instagram, that allows you to tag specific products in your Facebook posts and browse your whole store from within the Facebook and Instagram apps. It's a great tool to make things even slicker and easier for your customers to buy your pretty things from all the platforms that they're connecting with you from.
This is what it looks like: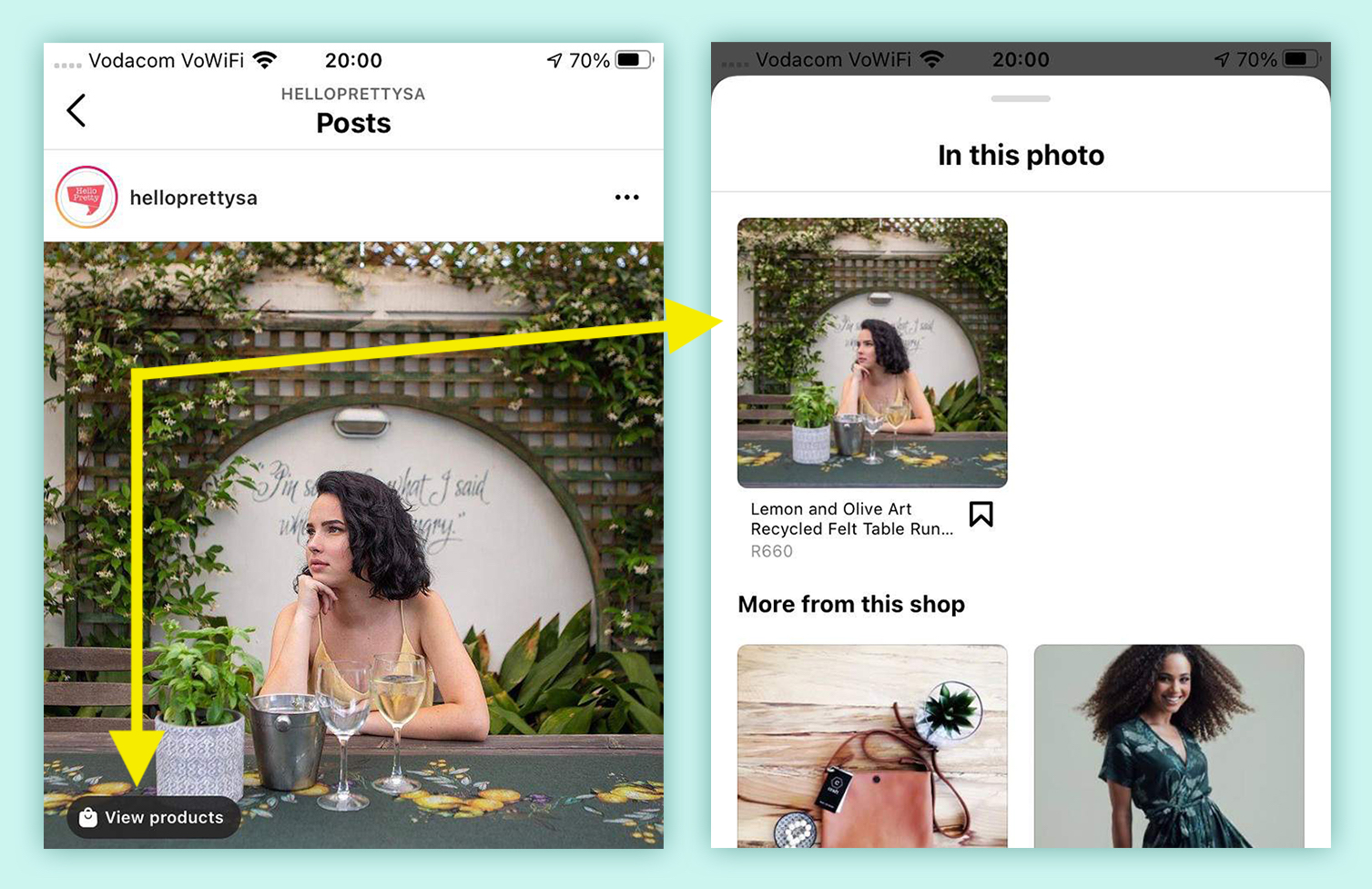 Click here for step-by-step instructions (accurate of February 2021) on how to activate this.  
---
Share! Consistent posting to Instagram, Facebook, Pinterest etc. And engage with your audience.
Social media is currently the most important tool for us online guys to get the word out about what we have to offer, and also form personal connections with existing and potential customers, and engage with all of them. Let them know that you care about them and value their support (whether it's just digital / word-of-mouth support, or through having purchased from you.
Consistency is important. Pick a frequency and stick to it, whether that's weekly or twice daily. Make goals that are realistic and attainable. 
Be giving on your socials – don't just talk at your audience, talk to them. Like and comment on the posts that your audience put up. You'll find that people really love this, and it keeps you in their mind. 
---
Reviews (peer validation / social proof)
Think about it. You're going to buy a thing, or stay in a hotel, or visit a restaurant, and there are So. Many. Options! How do you pick?

You read the reviews. Or maybe you check Twitter, or ask your friends, or have a look at peoples' posts on the social medias… and this: this is social proof. 
When we're making a purchasing decision, reviews by other people (our peers) who've made the same purchasing decision are a powerful thing. We want to know from others who have no skin in the game, what the skinny is. Was it cool? Did they dig it? When an un-biased shopper with no incentivisation tells us that they've had a good experience, we tend to believe them.
Want reviews? Ask for reviews!
Many customers don't realise just how valuable their review is to you, especially as a small business. When they've made a purchase from your Hello Pretty store they get an email 3 weeks later asking them to leave a review, but it is a good idea to take that extra little step of dropping them a line to ask them if they're happy, and let them know that you'd be very appreciative if they took a moment to leave you a review. This has the added benefit of allowing you to resolve any issues that the customer might have that you didn't know about.
Also consider leaving a little note in the parcel that you ship them asking them with a "Pretty please!" to leave a review. 
Why you want bad reviews
Ok, maybe not bad reviews, but we want to say is, don't hate the occasional hater. All is not lost if you don't get full 5-star reviews from everyone.
The fact is, there are some shady businesses slithering around on the internet who will leave a bunch of positive reviews in exchange for a fee. And some businesses will also bribe customers by offering them free things or discounts in exchange for a positive review. If you're comparing two hotels that each have 1 000 reviews, and one of them has 5 out of 5-stars, and the other has 4.7 out of 5-stars, it actually makes the imperfect business look more credible and authentic.
It looks suspicious if a business has a lot of reviews and not a single customer has had any issue or comment to make. It's just implausible. Even if they're not consciously thinking it, potential buyers won't be turned off by an imperfect review or two. While making their purchasing decision they'll also be looking at your store policies, your activity on social media, whether you respond to any comments or issues on your Facebook page, and seeing what the bulk of the reviewers are saying. A trustworthy business is a business that addresses problems, not just a business that has no problems.
Some of our favourite articles about reviews
As we say, we've done a lot of research into this and there are some amazing resources out there which have gotten us all kinds of excited. Enjoy!
If you haven't been asking for reviews, it's not too late. Send your customers a tiny message and ask them to review you, both on Hello Pretty and on Facebook. And maybe while you're at it, entice them to come back to your store by giving them a little thank-you voucher (not a bribe! You want an honest review) for having ordered from you before.
---
Hello Pretty's search algorithms and home page
Lots of you guys want to know how our home page and search results are determined. There's nothing sneaky or fancy going on here, it's all simple stuff. The items on the home page are put there by curators based on the photographs and the categorisation of your items (if you've tagged your babygrow as being men's interest for example, you won't be on the home page) and relevance to a search. We talk about it over here:
---
Marketing
There are so, so many ways to market yourself, but for the time being we'll talk a little about just one of them: Social media is a vital means tool for businesses to promote and advertise their products. You've gotta get on that train! 🚂 There's no better place to let your personality and your products shine.
Lots of shoppers come to Hello Pretty to have a bit of a browse and treat themselves, or pick out a special gift for a special someone. These are called organic visitors. But the customers who are most likely to buy from you are your customers. The people who are your target market, and come to the site specifically to visit your store. Remember, Hello Pretty has a broad range of product categories, from furniture to cute little somethings for babies. If you sell babygrows, you don't want to be wasting your energy trying to turn the furniture-buyers babygrow-buyers. You have to be connecting with the folks who might be in the market for a babygrow.
The sellers who make the most sales on Hello Pretty are overwhelmingly those who actively and consistently market themselves, and this is done mostly via their social media. Your store policies and photos and all those good things won't be doing you the most favours if you don't have the right people visiting your store. Figure out who those people are, find them and then tell them why they need your product.
The internet is choc-full of amazing ideas, tips and guides on building your marketing strategy. If you're anything like us you'll get a little hooked on it! Your strategy doesn't have to be a whole formal big thing… you can start by putting pen to paper and write down a couple of goals, and a simple plan of action for how to get to them.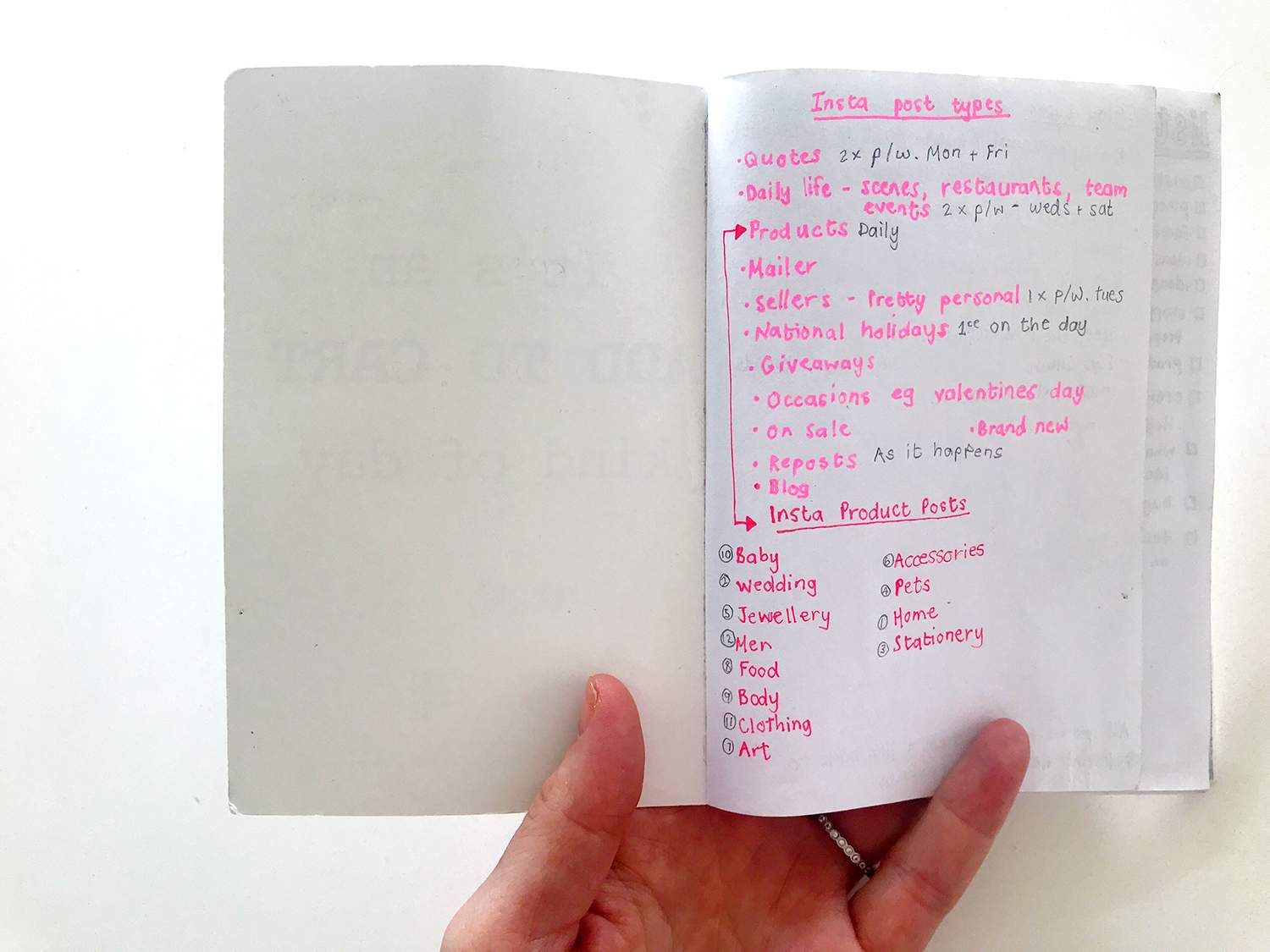 Pay for advertising
Friends, except in rare cases, you have to spend money to make money. You don't have to spend a lot, but if you're serious about growing your business, you must put a bit of capital into marketing. You can start off small while you're experimenting and learning, and when you start finding a sweet spot, ramp up your spending budget. Spend R1 000, spend R200, or spend R50. Whatever's possible for you. But figure out what you can do, and dive in there.
Instagram and Facebook paid promotions work. It does take a bit of playing around to get familiar with, and when you have, it can pogo you up into the next level! We've seen some amazing results. One seller would spend R10 000 on Facebook ads, and this netted them about R90 000 in sales! 😱 They didn't start off spending that much, but that's where they ended up. This isn't some sort of an urban legend – we saw it with our own peepers.
You are the author of your success story.
---
Competitors & peer support
Let's come back to that 7.9 billion people number we spoke about up at the top: it's a heart-sinking feeling to discover other businesses making similar things to what you do, we really get it, but there are a lot of people to sell to. There are more than enough to go around. Your competitors aren't always your enemies.
Growing the small-business economy benefits all of us, and everyone's success ultimately helps others' success. Your business is about more than just your products: your business is also about you! Let your strengths, passions and love shine through and work towards finding the customer tribe that vibes with you.
Every time any small business makes a sale online, that customer is another person who has been converted into an online buyer. South African ecommerce is a little newer than in the rest of the world – there are a lot of people here, and a lot have yet to make an online purchase, even if they're browsing. The more people who are comfortable buying online, the broader the online shopping audience is. And that is why we all win.
Oh, and just to be crystal clear, anyone who has 100% copied a design unique to you, or flat-out used your product photos, these are people who are worthwhile recipients of your wrath. We're not talking about those folks here. Recourse varies greatly from one situation to another, but if someone's done this and it's harming you then do a bit of googling to learn what your options are.
---
Are you daunted? Do you feel like you can't do it?