Great news!! Your customer's selected Pargo, a click and collect delivery option that is as convenient for both of you as it is reliable. Not sure what Pargo is? Click here for some pictures. Short version: they're the courier who you'll be sending your customer's order through. They'll collect from you, and deliver to your customer's chosen collection point. Ship's about to get real.
You do not need to open an account with them, or register or anything. We and Pargo have made this all so easy for you! We hope. We think we did…. we've sure tried to.
Anyway. Here's a tissue to blot your tear of joy with: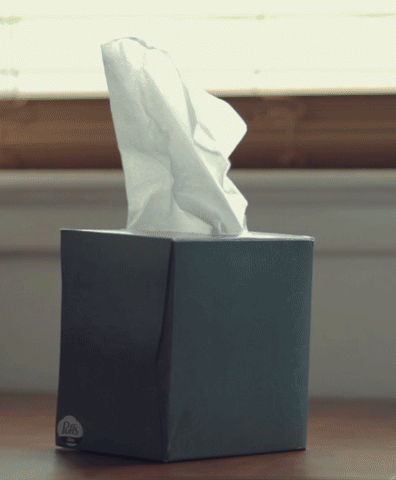 Frequently Asked Questions
Jump to:
Do I have to open a Pargo account or provide any documentation?
You don't need to open an account, but you do need to register your address. This address does not need to be tied to the shop address you have configured so it can be a different address. Only Pargo will have access to that address and it will be printed on the shipping label. Addresses are uploaded to Pargo every Wednesday or Thursday.
If you haven't registered with Pargo and a customer selected that option on checkout, you'll receive a mail with instructions on registering your address with them. Once your confirmed address has been sent to Pargo there will be a one business day lead time to get registered, so do it as soon as possible to avoid delays when you want to request a collection.
Will I be charged commission on Pargo shipping?
Nope. The shipping cost will be removed from the payout total prior to calculating commissions and fees and Hello Pretty will pay Pargo directly.
How can I make Pargo be the only shipping service that I offer in my store?
Maybe you previously were using the SA Post Office (?) and now that Pargo is here, you want to offer only that as a shipping option. What you do is:
Edit your shipping profile linked to in the green seller menu.
Remove all of the shipping options that you'd previously set up (but leave the ones that you've set up for international shipping, since Pargo is only for South Africa),
Scroll down to the Calculated Shipping section right near the bottom of that page. Make sure that Pargo is added.
If you want to subsidise the cost, add a value into the Optional Discount field that shows up when you've added Pargo in there. Pargo costs your customer R99, but if you only want them to pay R49, then set that value to R30. The R30 that you discount to your customer will be deducted from your payout.

How can I remove the Pargo option from certain unsuitable products in my store?
If you sell products that aren't compatible with the Pargo shipping service (furniture, live plants, food, gold bullion bars etc) or do not want to make use of the service for any other reason you can follow one of these steps:
To remove Pargo from an individual product: edit the product in question, find the section that says "Calculated Shipping", check the "Remove" checkbox, and save.
To to opt-out entirely, click this link: Opt-out of Pargo
How will my customer know what is going on?
Your customer has bought nice things from you, via Hello Pretty / Hello Man, and we can therefore assume they're probably smart.
But if they're not, don't worry. Pargo will update them via email and sms at every step of the process. They will also get a mail with a tracking number and a link to track via the website at their online tracking system.
When they placed the order, they'll have selected their collection point. All of this will be automatically saved onto the order, so you don't need to go hide-and-seeking.
My order's ready to go! How do I get it collected?
Very important: You'll need to print your waybill. Pargo doesn't use handwritten waybills at all, because this is the future and you're shipping in it.
If this is your first order, booking your collection won't work until a minimum of 24 hours after the order was placed. This is because when the order gets placed, our pigeons take a note over to Pargo about you and they add you onto their system.
Make sure that your address and phone number are correctly recorded in your store settings.
Visit your sales listing. When you view the order, you'll see a button to request collection. Click that, and it'll take you to a form where your collection details, and the customer's delivery details, are already filled in. It's basically magic ✨

Very, very important:

make sure to double, triple and QUADRUPLE check your own address. If this is incorrect Pargo won't be able to collect, and you'll be liable for the R99 re-collection cost. And that would be better spent on a drink with a little umbrella in it.
After submitting all your collection and delivery info, print the waybill and attach to your parcel.
All done ✅
You don't have to ship your goods in a Pargo bag. You can use whatever you like, so long as it is securely packaged and the waybill you printed is securely attached. If you want to use Pargo bags though, click here for information on how to order some.
When will my customer get their things?
Collections requested before 12h00 are usually collected the same day where possible, and any orders after 12h00 will be for the following day. Collections take place between 08h00 and 17h00.
Delivery typically takes between 2 and 5 working days, depending on whether the parcel is going to a main centre or somewhere outlying.
If you have questions or need help on tracking give Pargo a shout at support@pargo.co.za (be sure to mention that you're a Hello Pretty seller).
What is the maximum weight and dimensions of a parcel that can be shipped with Pargo?
The absolute maximum weight is 15KG, however, after 5KG the customer will be charged an additional rate per KG. In terms of dimensions, you can calculate a volumetric weight using the formula (width x height x length)/5000. So, if your package dimensions are 150cm by 20cm by 10cm, the volumetric weight will be (150 x 20 x 10 / 5000) = 6KG. The absolute maximum size in dimensions must also have a volumetric weight under 5KG.
My stuff is bigger / heavier than Pargo's bags can accommodate.
Guess you'd better make smaller stuff *! If you sell something like plants, baked goods, or anything else that's ultra fragile and can't typically be shipped by a courier then send us a mail at info@hellopretty.co.za and we'll add you to the exclusions.
Keep in mind that you do not need to use the bags supplied by Pargo, you only need to ensure that your goods are securely packaged and that the shipping label is firmly attached to the parcel. If the entire order doesn't fit into a single bag, you can use multiple bags, provided that the actual weight of the combined all bags combined, is not more that 15kgs. In the case that the combined parcels are less than 15KG, please tape everything together and then you can use a single waybill for all bags.
If the parcel is heavier than 15KG and can be split into multiple packages then you'll need to use multiple shipping labels and the customer may need to top up the order to pay for the additional amount.
* We obviously don't mean that, or want you to change the size of your stuff. Just to be 100% clear.
My customer selected Pargo but I want to deliver with a different service.
Weird. Ok. You'll need to communicate directly with your customer to co-ordinate and make sure that everyone is in the loop and happy. If you don't first check with them, and the customer is expecting to be collecting it from their preferred Pargo spot, there's a solid chance they'll be cross.
Very important: please cc info@hellopretty.co.za in all correspondence.
I need to ship something that wasn't ordered via the Hello Pretty website. Can I? How?
If you're looking to send something that wasn't an order via the Hello Pretty site, place an order for the number of collections you require at this link.
Be sure that what you'll be sending will fit into Pargo's bag. If it doesn't, mail us at info@hellopretty.co.za with weight and dimensions and we'll get you a quote.
When will Pargo collect my parcel?
In main centres, if an order comes into Pargo before 12 noon, the couriers will try to collect that same day, but cannot guarantee this depending on the work load they have. This does not mean that the actual collection will take place before 12, collection can take place that same day, but between 10h00 and 17h00.
In regional areas things are a less consistent and depend almost entirely on the driver or courier that Pargo uses in the specific area. The drivers usually have their own cut off times for when a collection should be with Pargo and there are areas which the couriers only service on specific days.
When an order comes into Pargo after 12 they will usually move that collection to the following day. In main centres there are various route drivers driving around, so main centres can often still do collections that come through after 12.
Has Pargo forgotten my collection!?
If you have requested a collection before noon two business days ago and are in a main centre, then there's a strong possibility that your collection has been missed or some other logistical issue has arisen. In this case it's best to get in touch with Pargo as soon as possible using the details in your collection request email (note that you've requested the collection through Hello Pretty and have your supplier ID and waybill handy as they'll need that to track down the issue). Feel free to include the Hello Pretty team in any correspondence and get in touch with us if you're not having any luck dealing with Pargo directly.
When can pargo pickup from me? Are evenings or weekends possible?
Pargo can only collect from you 08h00 to 17h00 on work days. There is no option for evening or weekend collections at this time.
My customer placed an order with Pargo, but I now need to organize a return.
Returns cost the same as the original shipment and it will be either at yours or the customers' cost depending on your policies. Please get in touch with the Hello Pretty team to help coordinate a return.
How can I update my collection address?
If your collection address has changed, get in touch with the Hello Pretty team and we'll get that updated for you with Pargo. Note that collection addresses must be fixed or semi-permanent as there's a manual process and up to 1 week delay on getting addresses update.
Can I drop off at a pargo point rather than doing a collection?
No. At this point our agreement with Pargo requires that they collect parcels from a pre-specified collection point for each designers on Hello Pretty.
What happens if I need to change the customers pickup location?
If your customer has mailed to say the need to collect from a different pickup location, be sure to contact us before booking the collection and we can update it for them. If you've already booked the collection but the driver hasn't arrived yet, get in touch with Pargo immediately using the details in the collection request confirmation email you would have received when booking the collection. As long as the driver hasn't collected from you yet it may be possible to change the pickup location. You should also notify the Hello Pretty team of any changes so that we can help if issues arise later.
If the driver has already collected the parcel then it won't be possible to change the pickup location. Once they deliver the parcel it will be possible for Pargo to transfer the parcel to another location but there may be additional shipping costs that you or the customer will need to cover.
The courier that collected my parcel was wearing another couriers uniform?
Pargo works with third party couriers to organize parcel collections. If you're in a main centre you'll likely get a CourierIT driver. In regional areas Pargo works with the following couriers:
Bluexpress couriers
GF transport
RWS services
VMDS couriers
How do I package my order?
Just as you would with any other courier. You don't need to use Pargo's bags, but ensure that your package is secure and safe and not going to break if dropped or something heavy is put on top of it. In fact, it should probably be able to survive even if you threw it at a wall. Keep in mind that even if you write "fragile" on a parcel this may get missed by couriers moving your package around and may not always be handled with the care it deserves.
How do I get more Pargo bags or packaging?
You don't have to use Pargo's packaging to ship your orders with Pargo. You just have to ensure that everything is packed safely and securely. However, if you'd like to purchase Pargo bags you can do so by contacting Pargo directly at support@pargo.co.za and they'll be able to help you. The cost for 50 bags is R80 + VAT (about R1.60/ bag) and that includes the cost to ship them to you. Hello Pretty isn't involved in that aspect of things and you can and should communicate with Pargo directly.
The package I sent with Pargo arrived broken!
Neither Pargo nor Hello Pretty can take responsibility for broken items while in transit as we have no control over how a designer packages their products. In the event that items are damaged during transit, you will be responsible for covering the replacement cost or refunding the customer.