We've used a watch from the ever-popular Bamboo Revolution for illustrations on this guide. Check out her store.
Let's say you're selling a watch
| | | |
| --- | --- | --- |
| …that costs R100 | …that you charge R50 to post | Your buyer pays R150 |
But what if the buyer buys two watches? This happens:
My two products cost:

  R100
+ R100
------
  R200

 

Postage for two is:

  R50
+ R50
-----
 R100

 

So the buyer has to pay:

  R200
+ R100
------
  R300

 
Ok, I get it. But my watches are smallish. Posting more than one only costs me a little bit extra.
Awesome. So then you'll be wanting to adjust the postage cost for your buyers who buy more than one watch from you. This way your buyers are paying a more fair price, aren't turned off by unreasonable postage prices, and are incentivised to buy more things from you.
On Hello Pretty you'll see a With Another option on your shipping profile.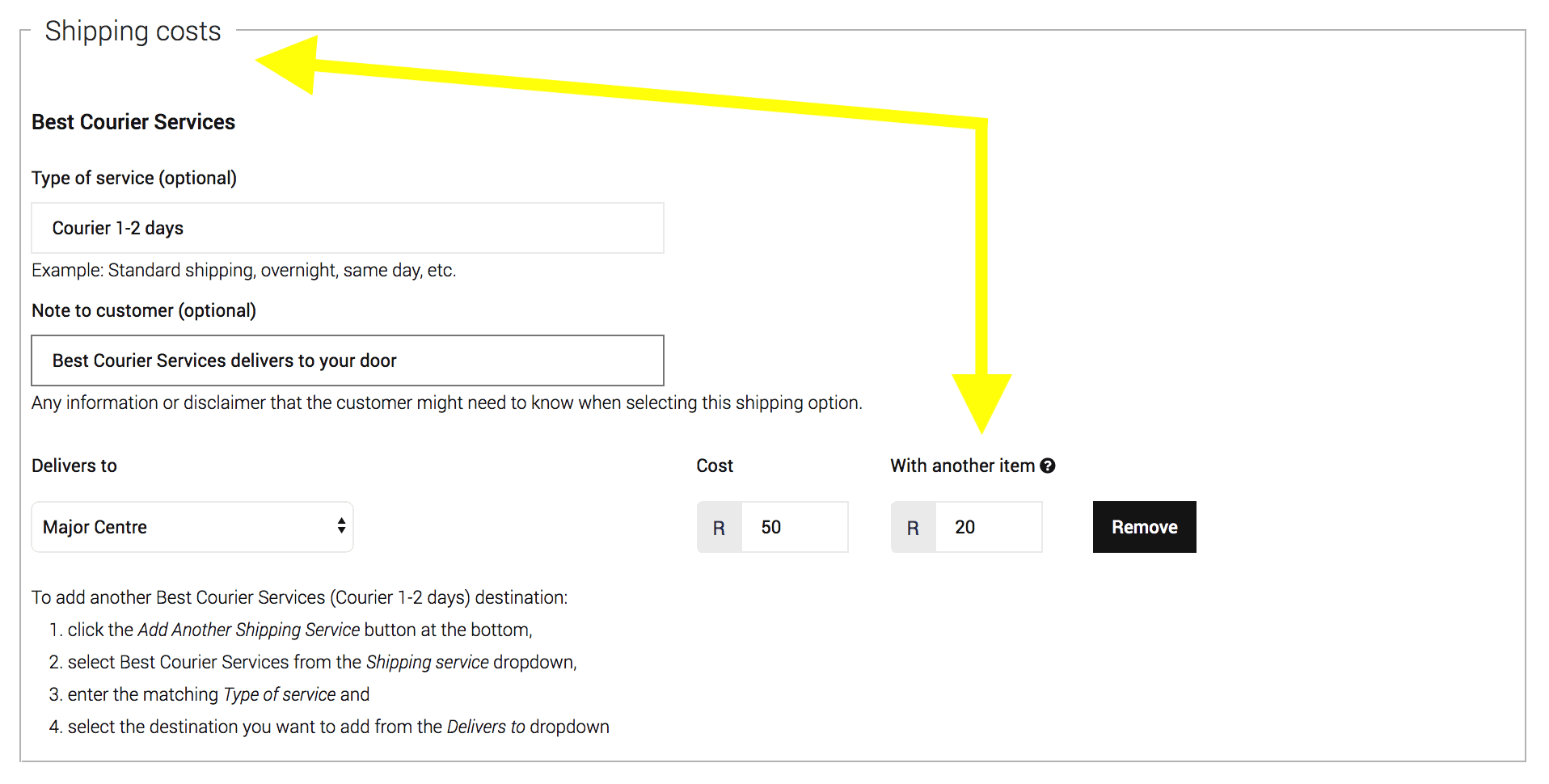 The With another item value you set is what your buyers pay for shipping each watch they buy from you after the first one. In other words, a watch they buy from you with another watch.
So let's say you use the values in the screenshot above, shipping is R50, and with another item is R20.
Your buyer buys two watches from you and you package them up together in the same box. This is what they're going to pay:
  R100
+ R100
------
  R200

 

  R50
+ R20
-----
  R70

 

  R200
+  R70
------
  R270

 
You could also set the With Another option to R0 – in other words, FREE! This will mean that your buyer will never pay more than R50, whether they buy one watch or ten watches. And buyers love free shipping.
Everybody's happy!