Once you've got more than a few products, you're likely going to want to organize those into different logical sections, both for your own sanity, and to help customers more easily find the products they're looking for.
Shop sections are the perfect tool for this. This is also ideal for those of you with a few different ranges can label and organise and sort like a regular cyber Martha Stewart. For example: a fashion designer might have sections for Dresses, Skirts, Shirts and Belts.
Note: Shop sections are not the same as "tags" or tagging, and don't affect the site search or category listings. They're purely for organization within your own shop.
Adding new shop sections
When adding or editing a product you can assign it shop sections like so:


 
Add each section one at a time, and hit the Add button when you want to add it.
Now, when a customer is on your shop front they'll see a list of sections that they can choose from in the sidebar: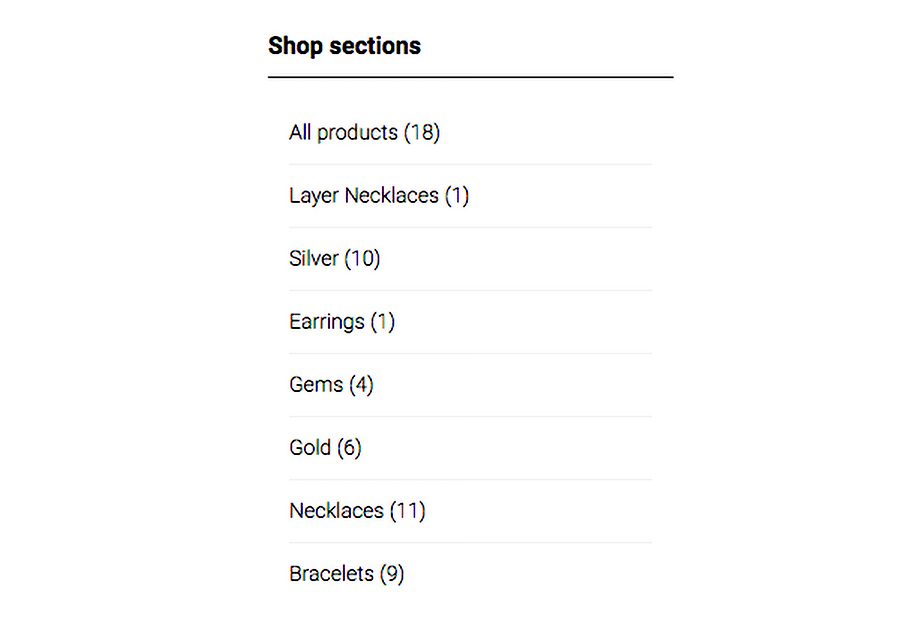 Managing your shop sections
If you want to make changes to these, either the name, sorting of the sections in the sidebar, or delete sections altogether, head on over to the Manage Products page and hit the Edit Sections button.

Product sorting
You can also sort products independently in each section of your shop. In the Manage Products page, click the Sort products button and then change the section you want to sort using the selection dropdown: