One to three times per week, our mailer, Pretty Cool, goes out to 54 000 people. Whoa. Mailers are curated according to a theme with products selected by the Hello Pretty team, and now we're offering our sellers the option to be included in a mailer sponsored post.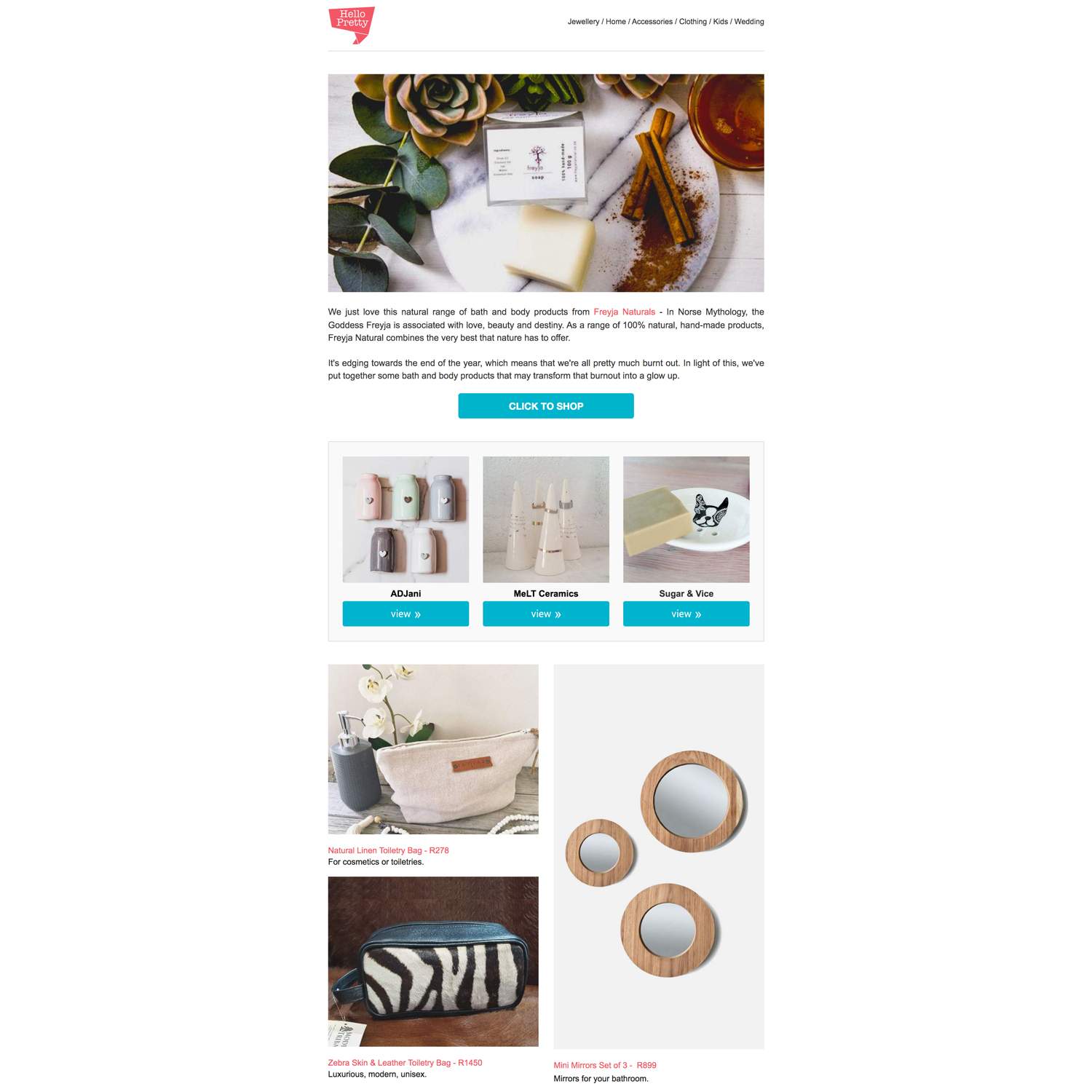 ---
Now for the boring bits and pieces
This is an exclusive party – only Hello Pretty sellers are invited.
Sales and other results cannot be guaranteed. People are mysterious and unpredictable creatures. Posts should be approached first and foremost as a marketing and visibility tool.
Images can't contain text.
We select the photo to use for your feature that will best work for our audience.
It's important to us that Hello Pretty maintain it's image and aesthetic. To that end, we require final say over any content in your post. Any text will need to suit Hello Pretty's tone and style to retain the integrity of our content. We don't post press releases or straight-up advertising content.
Images used are extremely important. In certain cases, we might require you to get professional or clearer high-quality images. But where we can, we'll guide you on how to take some photos with your cellphone so that you don't need to get a photoshoot done by a photographer.
All posts must be booked, confirmed, and paid for in full a minimum of two weeks before the ad is due to run. Failure on this point means that we might need to reschedule your post.
Hello Pretty reserves the right to cancel any post at any time. If we feel we that content is inappropriate or not a good fit, a full refund will be offered after consulting with you.
We don't run any form of promotion for tobacco or tobacco-related products. Alcohol-related promotion is subject to review.